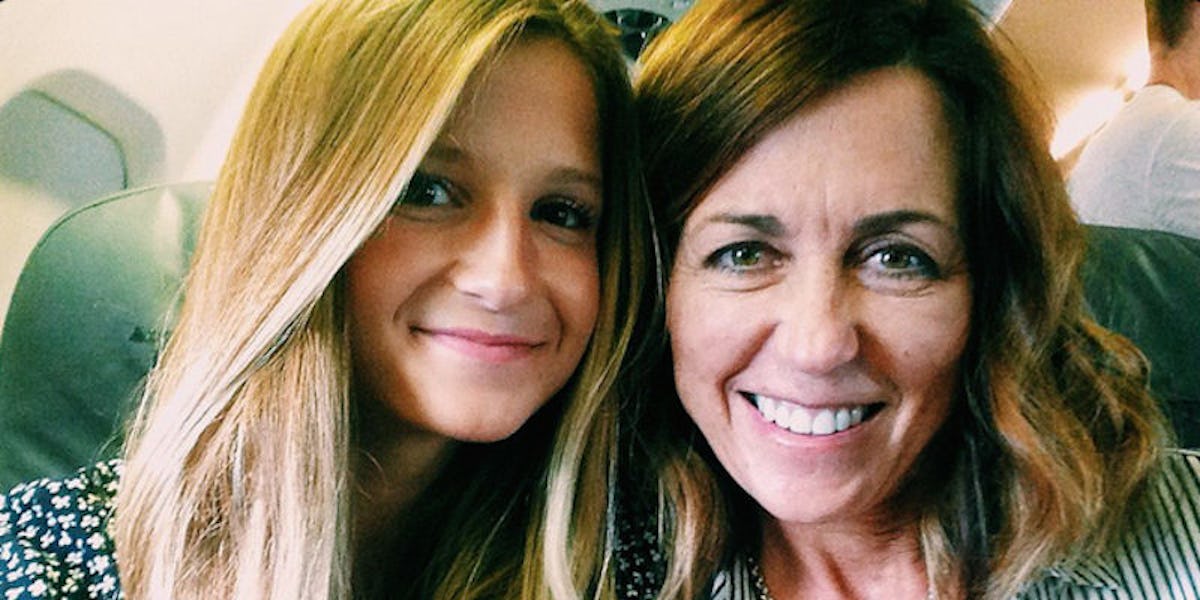 This Pic Of A Mom Visiting Her Kid At College Went Viral For The Best Reason
Twitter
Moving out of your college dorm room is about as fun as clearing out a colony of spiders from your hair. So, last week, Utah State University student McKenna Pilling's mom decided to surprise her at college to help her out.
Deanna Pilling showed up to campus ready to help on the day McKenna was moving out, and tried to surprise her by going straight to her daughter's dorm room.
Now, because Deanna is a cool mom who is great with a smartphone, she decided to text her daughter a selfie showing herself in her daughter's dorm room bed -- or, at least, she thought that was what she was doing.
McKenna tweeted out the hilarious picture her mom sent her. Now, it's been retweeted over 12,000 times.
momma pilling at it again. pic.twitter.com/KzPINUYeNR — McKenna Pilling (@kennapilling) May 6, 2016
McKenna told BuzzFeed News,
She came to surprise me from New York City to help clean out my dorm and apparently walked in the wrong dorm... No one was in there so she laid down for five minutes in the wrong bed and decided to send me a picture as a surprise.
Her mom rushed out of the college dorm room and, mercifully, escaped without further embarrassment. Thankfully, no confused freshman found a middle-aged woman napping in his or her dorm room.
I just want this mom to send out more texts like this, from places she really shouldn't be, like space...
Or the running of the bulls...
Or, you know, "Scream"...
Or open heart surgery...
...or maybe North Korea.
We can only hope Deanna Pilling goes on more adventures. She clearly has what it takes to be a spy.
Shout out to momma pilling for being hilarious and going viral on Twitter. Happy Mother's Day, love you. pic.twitter.com/9MXpvJsNwV — McKenna Pilling (@kennapilling) May 8, 2016