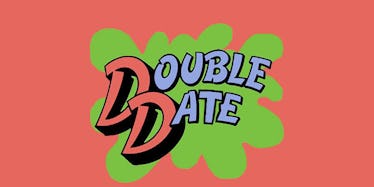 If Your Favorite '90s Cartoons Were Updated To Describe Your 20s
I think it's safe to say the Internet hit its peak obsession with the '90s a couple of years ago, but that doesn't mean people aren't still inexplicably fascinated with remembering things that existed when they were younger.
There's nothing wrong with thinking about your childhood and distracting yourself from the reality of life with a steady dose of memories from simpler times, but after a while, you have to learn to move on.
To help, we've updated the titled of some of the most beloved '90s sitcoms to better reflect life in your 20s.
Feel free to turn to these whenever you want to reminisce without taking a full hit of nostalgia.
Life is all about perspective. All it took for my night to be ruined when I was a kid was finding out they were going to be running a special episode of "Nick News."
There's nothing wrong with Linda Ellerbee, I just would have enjoyed her program more if it had been a cartoon and featured more jokes about bodily functions.
Now that I'm 25, I'd much rather sit through a marathon of every episode of "Nick News" ever made instead of deciding if this is going to be the month I have to get another credit card to pay off another credit card.
I can honestly say I have not seen a single horror movie that had the ability to make me feel as scared and anxious as I do when I get a call from an unknown number.
My heart starts to beat faster, a pit grows in my stomach and my temperature gets hotter than the fire at the start of every episode of "Are You Afraid of the Dark?".
So to answer this hypothetical question: No, I'm not afraid of the unknown number. I'm terrified.
If you weren't one of the lucky few who managed to make it to the final level of "Legends of the Hidden Temple" in the '90s (rivaling only those who left "GUTS" with a piece of the Aggro Crag), going to a speakeasy is the closest thing you'll ever experience.
There are hidden doors triggered by secret switches and, instead of avoiding temple guards, you need to make sure to never disturb the bouncers.
Even though there might not be a golden monkey to assemble, you'll probably end up walking through the back room of a Chinese restaurant called The Golden Monkey to gain entrance, which is basically the same thing.
I hereby petition for any real estate listing featuring this phrase to prominently feature this logo.
When Reggie, Otto, Tito and that stupid shoobie Sam wanted to get an adrenaline rush, all they had to do was hop on their skateboards and try to pull off a Super McVarial 900.
If I want to experience the same thrill, I just have to be on the subway on my way to meet people at a bar I've never been to with a phone battery that's at 5 percent and slowly draining.
You haven't truly experienced what it's like to feel alive until you successfully make it through that situation.
"Double Dare" was a show designed to strain the relationships between the family members who dug through a giant nose filled with fake mucus for the chance to win a Dodge Colt Vista. 
Much like "Double Dare," double dates seemingly only exist to test the strength of the bonds between everyone who agreed it was a good idea. They also (usually) feature a disappointing lack of Marc Summers.
If I was the kind of person who made easy and slightly offensive jokes, I'd say this is what you're supposed to call a group of girls who have been waiting an hour for their waiter to bring them brunch.
Thankfully, I'm much too dignified to stoop to that level of comedy.
It's still better than having a bunch of babies roaming around your house.
Because you really don't appreciate how weird "Doug" is until you get too stoned and watch the entire first season in one sitting.