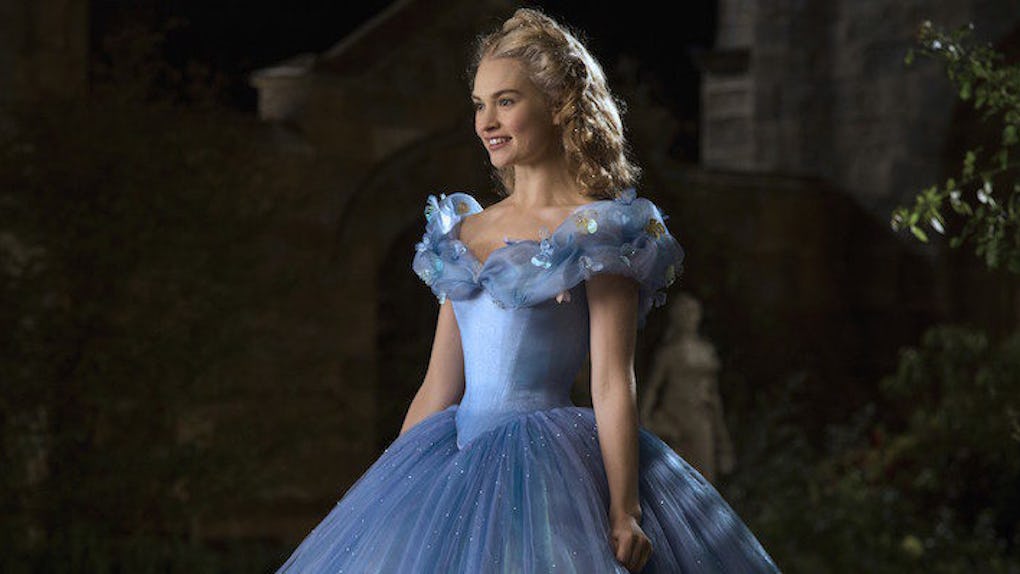 Walt Disney Studios Motion Pictures
This Transforming Cinderella Costume Will Absolutely Blow Your Mind (Video)
If you've ever watched "Cinderella," you know the best part of the movie is when Fairy Godmother turns Cinderella's tattered dress into a gorgeous ball gown.
At some point, I think every girl daydreamed about having her very own magical transformation. Unfortunately, we don't all have fairy godmothers like that lucky bitch Cinderella.
But that didn't stop Bubbly Bee Cosplays from living out this fairytale fantasy.
Yep, Bubbly Bee Cosplays basically just won the Halloween costume game by creating an epic outfit capturing Cinderella's stunning dress transformation.
If you're wondering how she managed to pull this off, you'll be glad to know she posted a video on YouTube showing her Cinderella costume in action.
In the beginning, she starts off as a Cinderella in rags.
After making a few minor adjustments to her costume, she starts to spin in circles and, in the blink of an eye, goes from peasant to flawless HBIC of the magical kingdom.
That's right. After just a few twirls, this stunning Cindy is suited up in her signature blue gown and ready to break some hearts at the ball.
I guess it's safe to assume sewing skills and creativity work just as well as fairy godmother magic.
Check out the video to see this incredible Cinderella costume.
Citations: This magical Cinderella dress just won Halloween (The Telegraph)