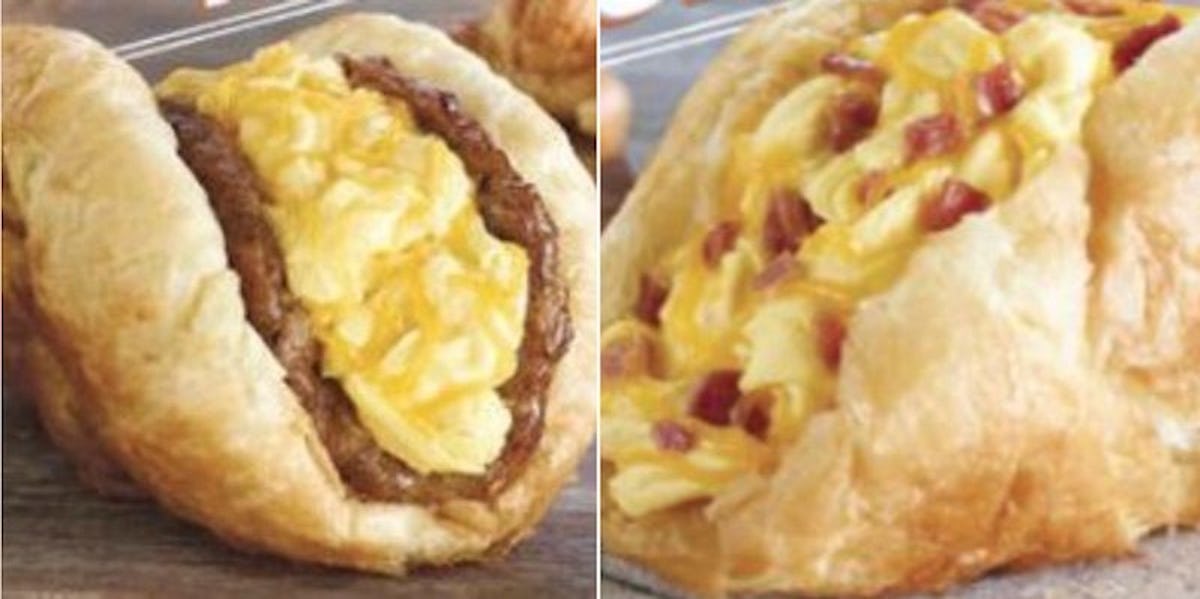 Taco Bell Just Added Croissant Tacos To Its Menu, And They Look Amazing
If Taco Bell's attempt to change breakfast forever didn't make you a fan, maybe this will.
Back in March 2014, the fast food franchise officially began serving breakfast. Items included the AM Crunchwrap, Cinnabon Delights, the Breakfast Burrito and more.
This time, Taco Bell is back with yet another interesting addition to its expansive menu.
The latest breakfast offering? Croissant Tacos!
Similar to the Biscuit Taco, the Croissant Taco will feature an array of different ingredients such as bacon, eggs and cheese.
According to FOX News, the product is currently being tested exclusively in Ohio, but I'm think if it tests well in that market, we'll be seeing a nationwide product rollout sometime soon.
Keep your fingers crossed, Taco Bell lovers!
Citations: Taco Bell unleashes croissant breakfast tacos (FOX News)