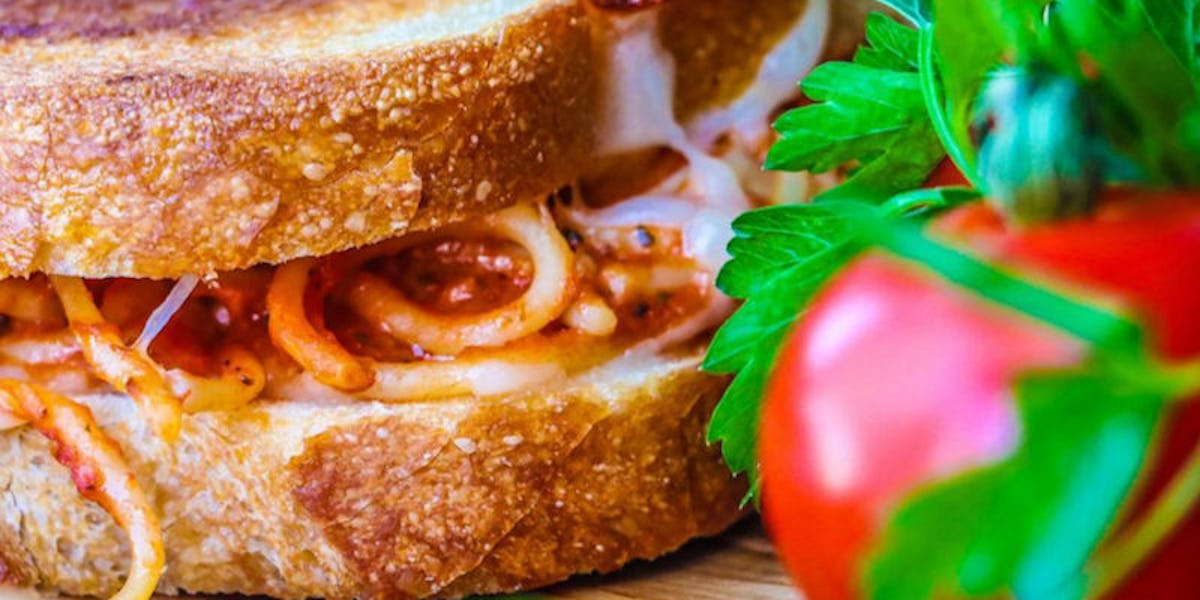 This Spaghetti Grilled Cheese Proves You've Been Eating Pasta All Wrong
Instagram
So, as it turns out, we've all been doing pasta wrong... and cheese and carbs and lunch in general all wrong.
Ever since Orange County, CA, based restaurant Burnt Crumbs introduced their spaghetti-stuffed grilled cheese, it's become very clear we've been doing a lot of things wrong for a very long time.
According to Foodbeast, this genius foodie invention was more of an afterthought than a lightbulb moment. Burnt Crumbs' head chef admits he came up with the idea one night after stuffing some leftover spaghetti between two pieces of garlic bread for a late-night snack. After introducing the sandwich to his restaurant's patrons, it quickly became the most popular item on the menu.
I mean, it's not hard to see why...
It's cheese on carbs on carbs on cheese!
Drunk food has never looked better.
Feeling hungry yet?
Because I know I am.
If you're in Southern California, be sure to stop by either of their Orange County locations. I'll be there stuffing my face until the end of times.
Citations: Instagram Is Raging Over These Spaghetti Grilled Cheese Sandwiches (Foodbeast)