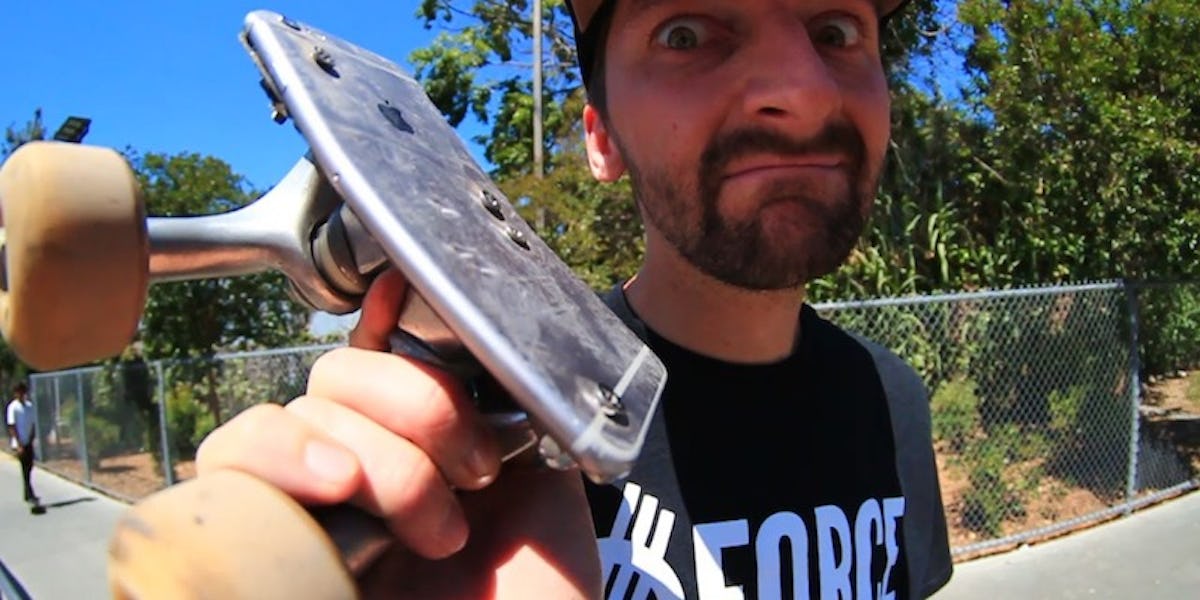 This Guy Somehow Made A Makeshift Skateboard Using An iPhone 6 Plus
YouTube
Who said skateboards needed to be, well, actual skateboards?!
Last month, we introduced you to the guy who crafted a functional skateboard out of a giant flatscreen TV. All he needed was a pair of skateboard trucks, wheels and a drill to get the job done.
This time, the same genius is back with something way more WTF?!
In a recent video uploaded to YouTube by Braille Skateboards, Ty Moss uses an iPhone 6 Plus and a pair of trucks to create a skateboard that actually works. Sure, the TV was cool, but we knew that would get the job done.
An iPhone, though?! This is pretty amazing!
Check out the video above for a closer look.