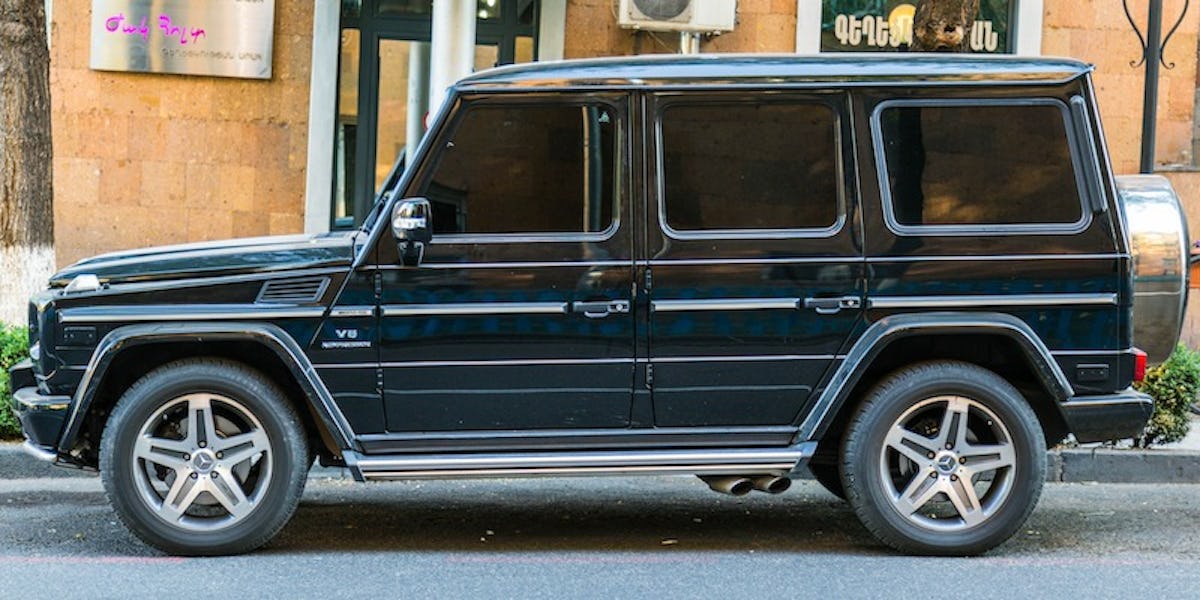 This Rich Kid Started A 6-Car Police Chase And Live-Streamed It All
Shutterstock
Every now and then, we hear about another rich douchebag doing douchebag things.
This time, the news hails all the way from Russia. Now, Russia is known for a number of things... including crazy viral videos that seem far too wild to be real. Russia is also known as the birthplace of Lukoil, the country's second largest oil company in its history.
In a recent video uploaded to YouTube, Ruslan Shamsuarov, the 20-year-old son of Lukoil's vice president, live-streams his encounter with police as he rips through the streets of Moscow in a black Mercedes-Benz G63 AMG.
According to CarScoops, this rich kid and his friends were confronted by cops. Instead of pulling over, the typical rich kid douchebags decided to peel off, inciting a six-car police chase through the city.
In addition to breaking nearly every traffic law known to man, these jackasses acknowledged their privilege by cracking jokes in Russian while being chased by police and live-streaming the entire thing on Periscope (because, 2016).
At one point, Shamsuarov Jr. and company actually pull over and attempt to make a run for it through a nearby park only to be apprehended by law enforcement shortly after the wild stunt.
Now, wouldn't you expect there to be dire consequences after pulling a stunt like this? I would.
It turns out the kids were slapped with nothing but a $75 fine (5,000 rubles).
Shamsuarov Jr., who has also been nicknamed "Petrol Boy," spoke to a Russian news publication and revealed that peer pressure played a huge role in continuing the chase. His friend, who was behind the wheel while he filmed, didn't want to "appear weak" by stopping for police.
Ah, rich kids -- when will you ever learn?
Check out the video above for a closer look!
Citations: Son Of Lukoil VP Chased By Cops In Moscow While Broadcasting On Periscope (CarScoops)