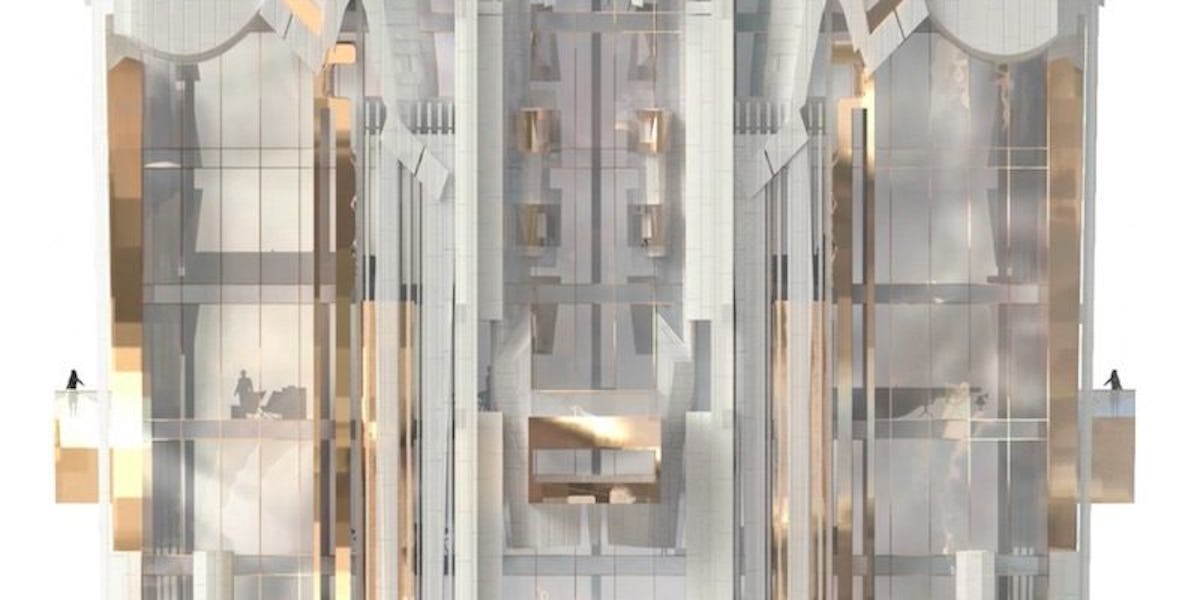 This 102-Story Building Proposed For NYC's Billionaires' Row Is Insane (Video)
Ever wonder what the trophy real estate in New York City looks like for members of the one percent?
Not too long ago, I introduced you to 432 Park Avenue, a lavish residential tower located in Midtown Manhattan. The residential building is just one of the many properties to make up Billionaires' Row, a newly named area for the wealthy in the Big Apple.
This time, I'm shifting the focus to a newly proposed property that could be built in the same area.
The new 102-story residential building is the brainchild of architect and designer Mark Foster Gage.
Let's just say this proposed building makes all of the existing properties on Billionaires' Row look severely unfinished!
So far, there has been no official word on whether or not Gage's design will make the cut for the wealthy neighborhood, but I don't see why it wouldn't. I mean, it's exactly the type of property you'd expect to see in an area called Billionaires' Row...
Check out the video above for a closer look!
Citations: A Fantastical Proposed Skyscraper for NYC's Billionaire Row by Mark Foster Gage (Untapped Cities)