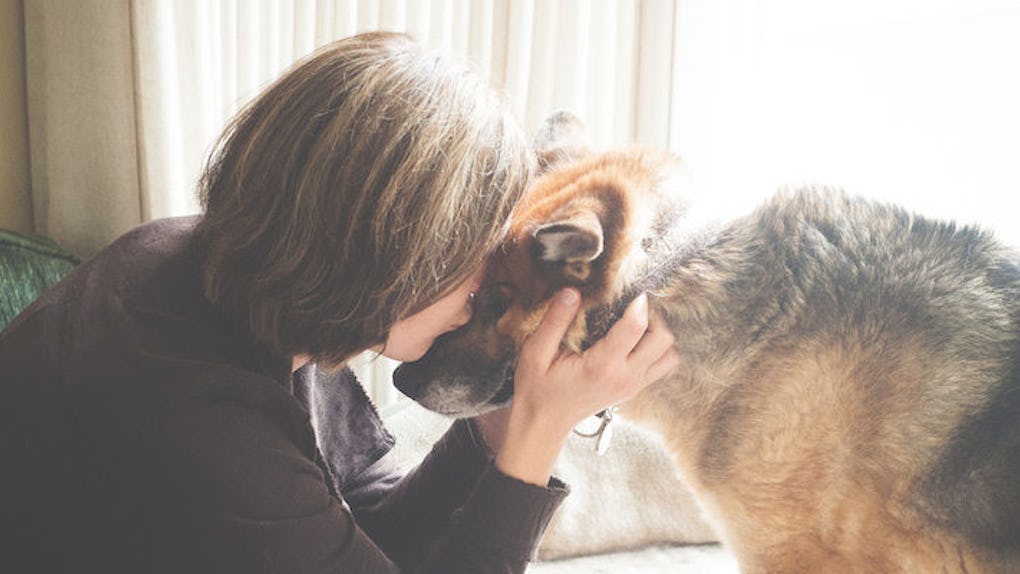 Grape Soda Photography
Photographer Captures Emotional Moments Between People And Dying Pets
The end is a concept most pet owners never want to consider.
We take dogs in, train them and love them. These furry companions become our best friends and fiercest allies. And then, be it five or 15 years later, they leave us.
Photographer Eva Hagel remembers feeling a painful void when her boxer, Cleo, finally passed away. At the time, no service existed to commemorate her pup's last moments.
So Hagel began Project Cleo, a donation-only Minnesota service that provides a physical remembrance of the love between owner and pooch.
Our pets are just like children. Their death can leave a resounding emptiness in our lives. Having these images to look back on can help begin the healing process and encourage memories about what a joy their companion was.
Hagel has photographed dogs for seven families.
In an interview with Wagazine this past fall, the artist's customers stressed the importance of capturing elderly dogs in a natural setting.
There's no stress or poses, just Hagel watching owners interact with their pets.
She works around age-related problems, snapping away until she's caught the perfect frame.
In their last moments, these dogs relaxed under the loving care of their owners.
Interested in supporting the cause?
Citations: Photographer Takes Moving Pictures Of Families With Their Dying Pets (Huffington Post)