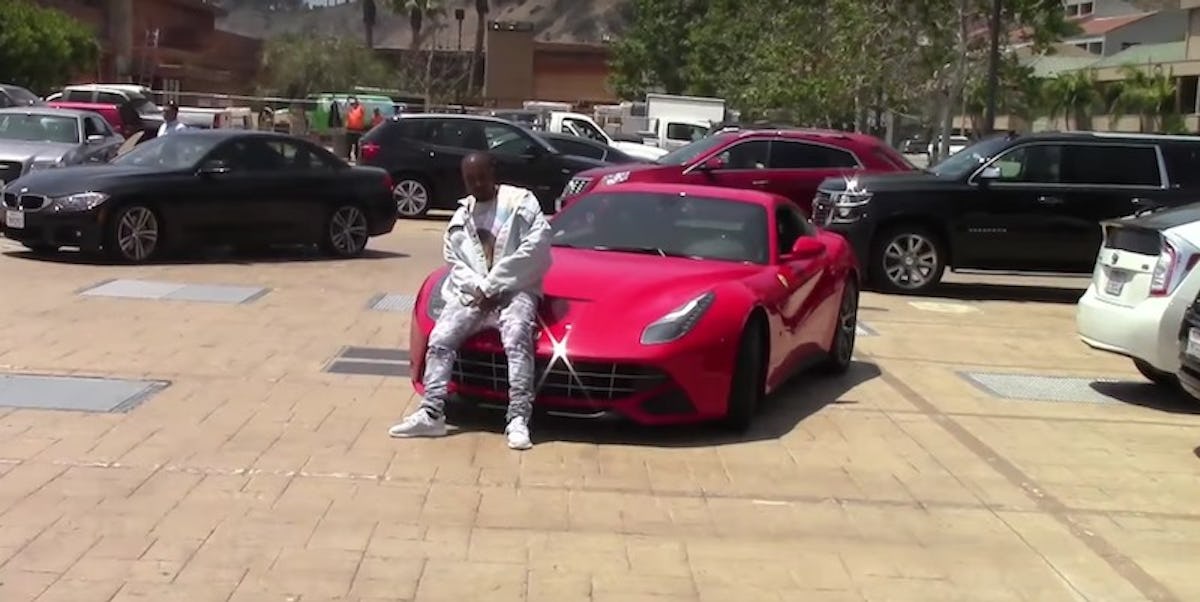 This Might Be The First Thing To Ever Make Kanye West Smile In Public
YouTube
Nothing will make you turn your head quite like a brand new Ferrari.
But wouldn't you be immune to such luxury and fine craftsmanship if you were an award-winning rapper (excuse me, visionary) worth $145 million?
I mean, why would a Ferrari phase you when you have everything a man could ever want - Kim Kardashian and a Maybach.
The answer is simple: nothing compares to a Ferrari. These Italian street machines will make even the most well-off car enthusiast stare no matter how many supercars they have at home.
In a recent video uploaded to YouTube by X17, we're greeted by Kanye West leaving a lavish lunch at Nobu in Malibu, California. Seconds after walking out into the parking lot, a brand new Ferrari F12 pulls up in front of the restaurant causing Kanye to snap into full photo shoot mode.
It is almost as if he doesn't own a fleet of luxury cars such as Lamborghini Aventadors, Rolls-Royces, Range Rovers and Maybachs.
According to the video's description, Kanye took Kim and North to lunch just before running into Corey Gamble, Kris Jenner's boyfriend who has, according to reports, been strangely spending a lot of time with Kourtney Kardashian.
Oh, and he's also the guy piloting the $350,000 car Kanye's drooling over!
Check out the video above for a closer look.