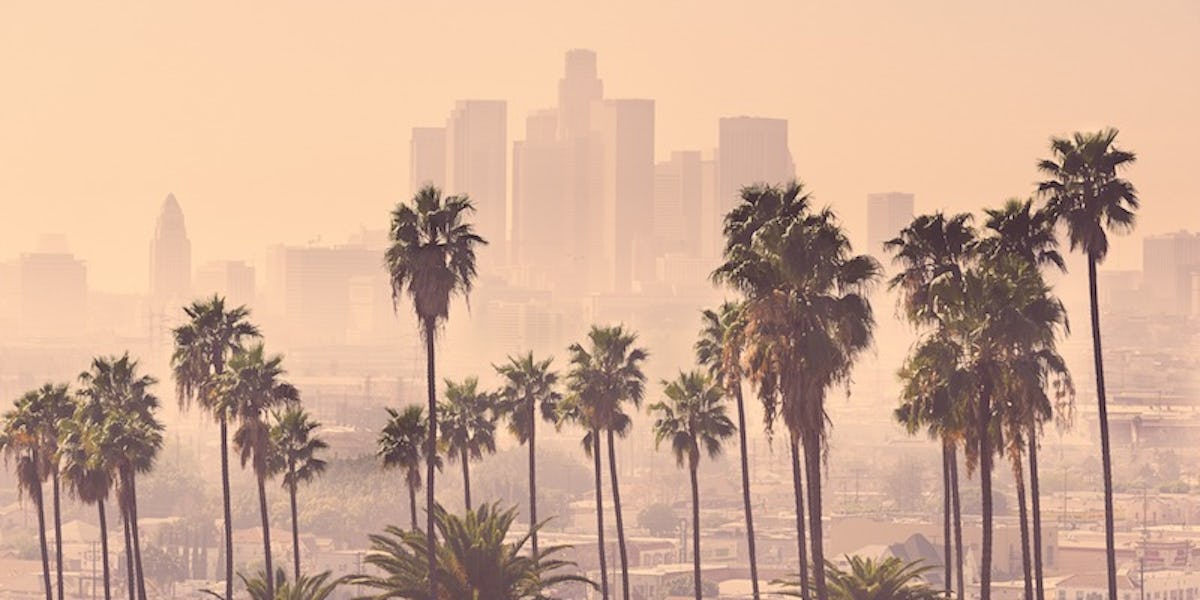 This City Was Just Named The Most Polluted Place in The US For The Third Time
Shutterstock
The city of angels could be harming your lungs.
It turns out the city of Los Angeles was crowned the most polluted city in the nation for the third consecutive year. For those who have lived in this wonderful city for a long time, you know that some things never change.
And to newcomers: don't let the palm trees and bright blue skies fool you!
For others looking to make a move to the wild wild West, you may want to breathe in all the fresh air around you while you still can.
According to LAist, the American Lung Association released its annual "State of the Air" report, which gave the city of LA a big fat "F" rating for having the most harmful ozone pollution, stemming mostly from vehicle emissions.
Also noted in the ALA's report is the shocking revelation that there are far too many preschools located next to freeways around the city. This is obviously harmful to the children that attend these schools and is an issue the city hopes to resolve.
In a recent interview between Bonnie Holmes-Gen, Senior Director of air quality and climate change at the ALA, and the Los Angeles Times, Holmes-Gen says,
California is making tremendous progress. But we have a lot more work to do.
The article also states, 8 out of 10 Californians, which equates to about 32 million residents, are living within severely unhealthy pollution levels at some point throughout the year.
That's about 32 million people who are more susceptible to lung cancer, heart attacks, asthma attacks, and even premature death on a yearly basis.
I guess we'll have to wait and see where the city of angels places on the list next year!
Citations: Los Angeles Tops The List Of Most Polluted Cities In The Nation, Again (LAist)