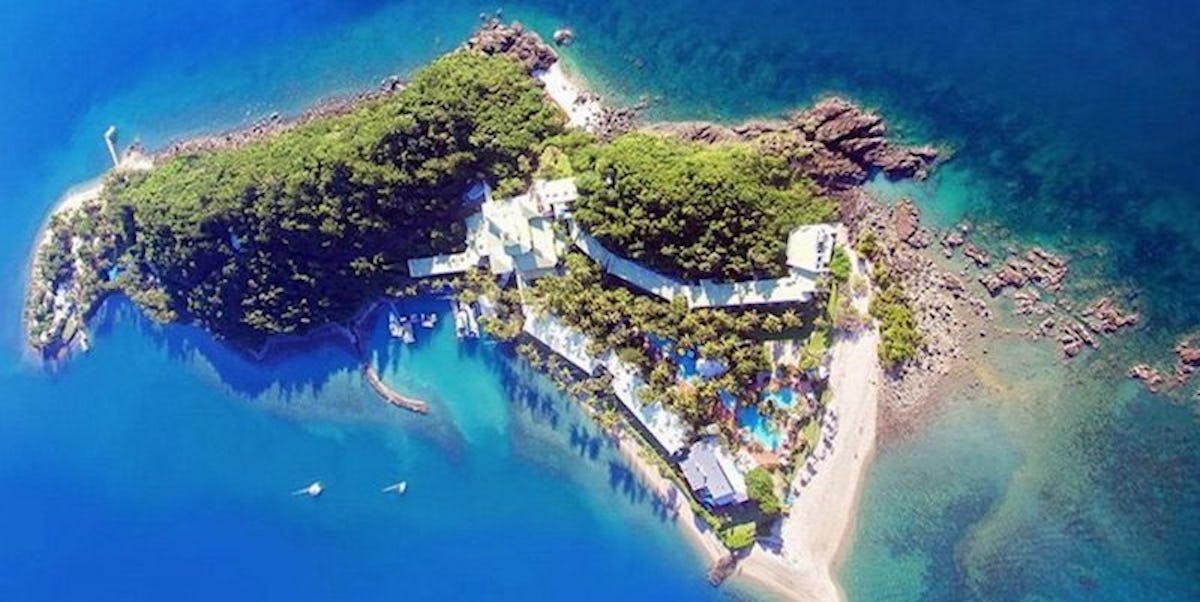 10 Islands You Can Buy If You Win The $500 Million Powerball Jackpot (Photos)
If you've been paying attention to the latest in lotto news, you've probably heard a lot of people talking about the Powerball jackpot.
If not, let me fill you in. The Powerball jackpot is up to $500 million dollars.
I repeat, 500 million dollars!
Naturally, a lot of people are pretty excited about the fact that a lottery ticket and a LOT of luck could put a sh*t ton of money in your pocket.
Obviously, $500,000,000 is an insane amount of cash, so if you actually managed to win this jackpot it would only make sense to do one thing.
Buy your own damn island, of course!
Because seriously, why would you want to live in a mediocre mansion when you can basically have your own country?
So in honor of the Powerball fever that's going around, we set out to find a bunch of badass private islands you can blow some of your not-so-hard-earned cash on once you hit that insanely high Powerball jackpot and if you happen to buy one of these bad boys, I totally expect a finder's fee.
Hey, we can all dream, right?
Take a look at the pictures below to see 10 islands you can buy with your lottery winnings.
Petra Island, New York
Daydream Island, Australia
Ginger Island
Pelican Cay, Bahamas
White Island, Grenada
Pumpkin Key, Florida
Buck Island, US Virgin Islands
Dog Island, Anguilla
Saline Island, Grenada
Ballast Key, Florida