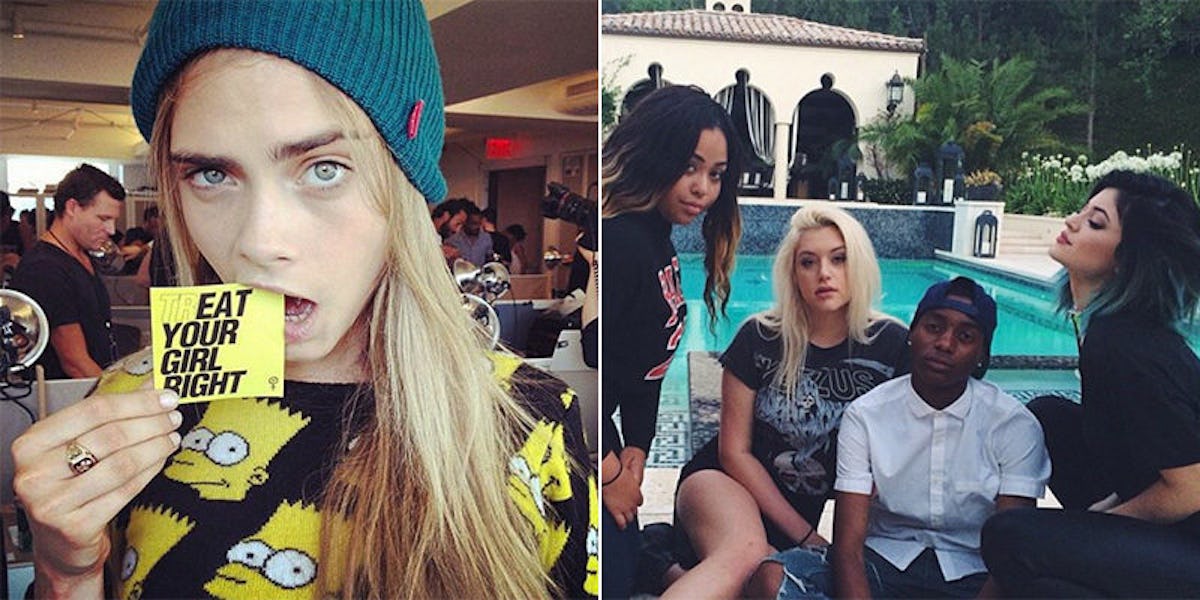 These 15 Celebs Had The Most Popular #TBT Instagram Posts Of 2015
Instagram
With 2015 coming to an end, it's time to sit back and appreciate all the Instagram gold that accumulated throughout the year.
While everyone has his or her own iconic moments on the 'gram, some of the best ones were contributed by your favorite celebrities like Kendall Jenner, One Direction and The Rock.
There are plenty of #TBT moments you wouldn't want to miss -- from Kendall Jenner being dressed up as a "Gap baseball player" when she was a little kid to her big sister Kim revisiting her time in Armenia with Kanye and North.
In honor of Throwback Thursday, I'm diving in to the top #TBT posts of 2015 on Instagram!
Check out the top 15 below for a closer look.
Kendall Jenner
Kim Kardashian West
Kylie Jenner
Neymar
Selena Gomez
Ansel Elgort
Cara Delevingne
The Rock
Shay Mitchell
Demi Lovato
One Direction
Kourtney Kardashian
Ian Somerhalder
Ashley Benson
Vanessa Hudgens