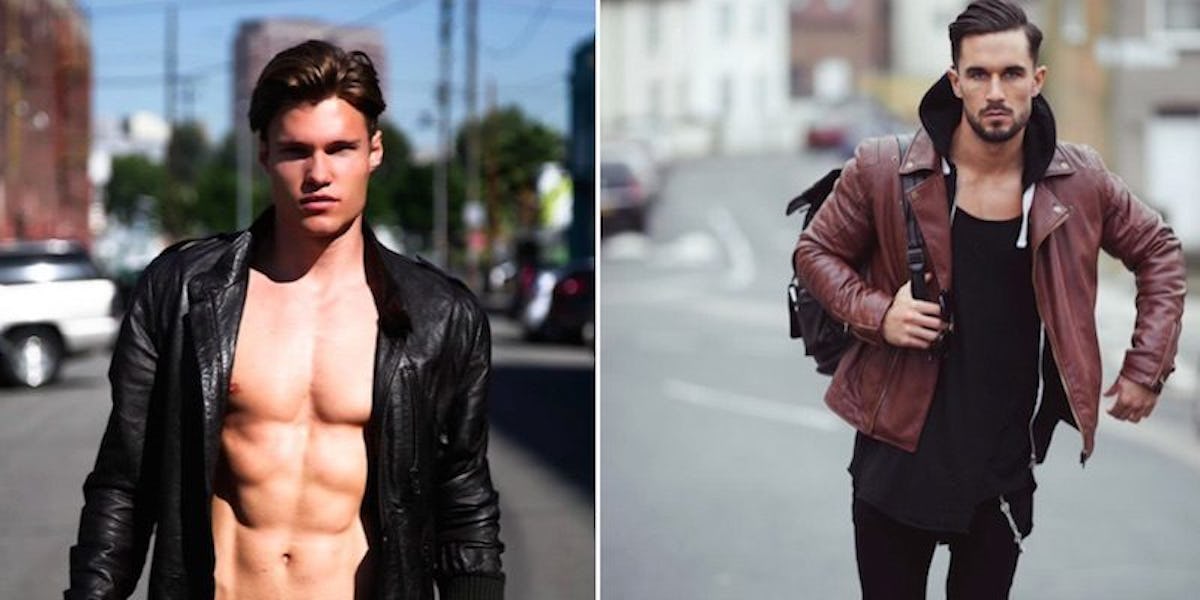 These Hot Guys In Leather Prove The 'Bad Boy' Is Everyone's Type (Photos)
Last week we showed you a bunch of heavenly hot dudes in denim.
If those blue jean babes made you seriously drool, you'll be glad to know denim isn't the only fabric out there that makes the fellas look damn fine.
One thing I appreciate just as much as a guy in a carefully coordinated Canadian tuxedo is a stud who's not afraid to show off his sense of street style with a leather jacket.
That's right. There's just something about this fabric that give guys a tough, edgy vibe. Throwing on a leather jacket can turn a regular dude into an irresistible rockstar or a badass biker babe instantaneously.
So in order to give you your daily dose of eye candy, we set out to find a bunch of blessed babes in leather who are guaranteed to awaken your inner desire for bad boys.
Take a look at the pictures below to see some lust-worthy men in leather.
Move over denim dudes...
...there's a new group of guys for us to lust after.
Behold, men in leather.
It's not hard to see why the ladies love a dude who is decked out in leather.
These babes know a thing or two about rocking impressive street style...
...and they're not afraid to embrace their inner bad boy with this edgy fabric.
Seriously, just look at this shirtless stud in a leather jacket.
And this babe who looks bangin' in all black everything.
Nothing is hotter than a couple of hunks in some cowhide.
This fella looks so damn fine in a leather jacket, it's not even funny.
I think I just found Waldo's bad-boy brother.
That leather ensemble makes this guy look like a streetwear legend.
If going shirtless under your leather jacket is wrong, I don't want to be right.
So many smokin' hot men in leather, so little time.
I'd hop on the back of your motorcycle any day, babe.