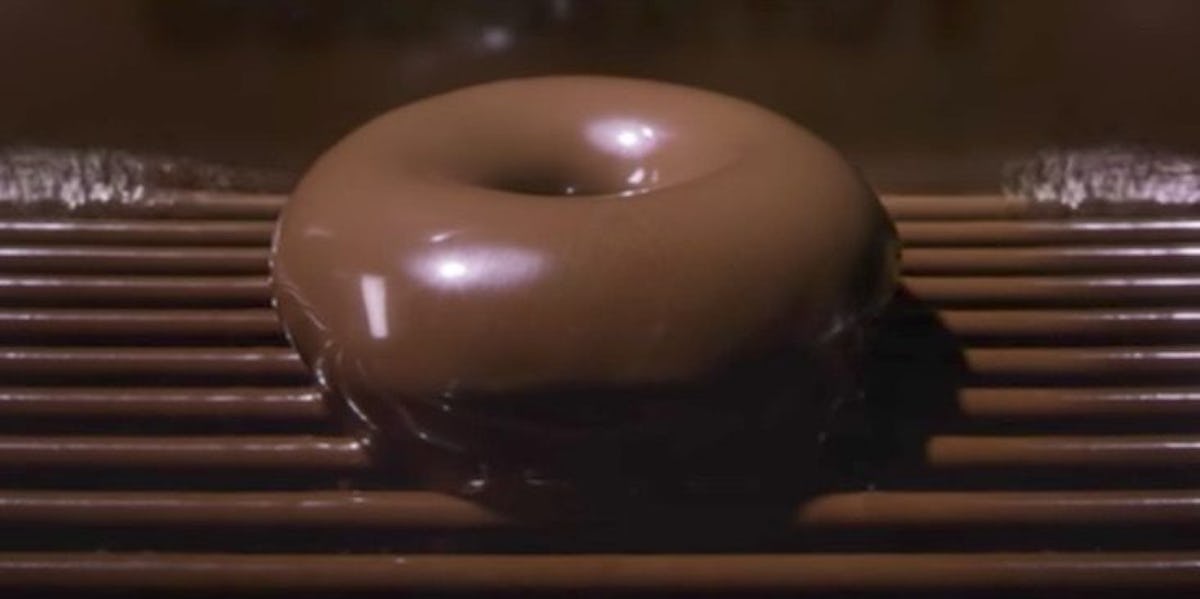 Krispy Kreme's Upcoming Chocolate Glazed Doughnut Is The Perfect Eclipse Snack
YouTube
If you're obsessed with Krispy Kreme Doughnuts and are equally as enthusiastic about chocolate, you'll be pleased to learn that Krispy Kreme's chocolate glazed doughnut is about to be released, and it's the first one in the company's history. According to their official press release, Krispy Kreme is releasing this doughnut on Monday, Aug. 21, to coincide with the solar eclipse slated to make its appearance on that same day.
To make things even more exciting, Krispy Kreme will give customers a taste of the specialty doughnut on Aug. 19 through the 20th during evening "Hot Light" hours (in case you can't make it on the 21). The specialty doughnut is made with using an original glazed Krispy Kreme doughnut, which is then delicately showered in chocolate glaze making for the perfect solar eclipse snack.
The only downside is that these specialty chocolate glazed donuts are only available in select stores. You can find out if your local Krispy Kreme is participating here. I'm so excited for these double glazed doughnuts, I better make sure I prepare for Aug. 21.
In the meantime, check out the video below that shows how the doughnuts are perfectly glazed. I dare you not to drool while watching it.
Whoa, that's definitely a sight for sore eyes. Chief Marketing Officer of Krispy Kreme Doughnuts, Jackie Woodward, said in the press release for the delicious doughnuts,
The Chocolate Glazed Doughnut is a delicious way to experience the solar eclipse – no matter where you are – and we can't wait for fans to try it.
I think I can speak for fans far and wide when I say, we can't wait to try it either. I just hope the selling of these doughnuts goes so well, that Krispy Kreme decided to make chocolate glazed doughnuts an official member of their year-round menu.