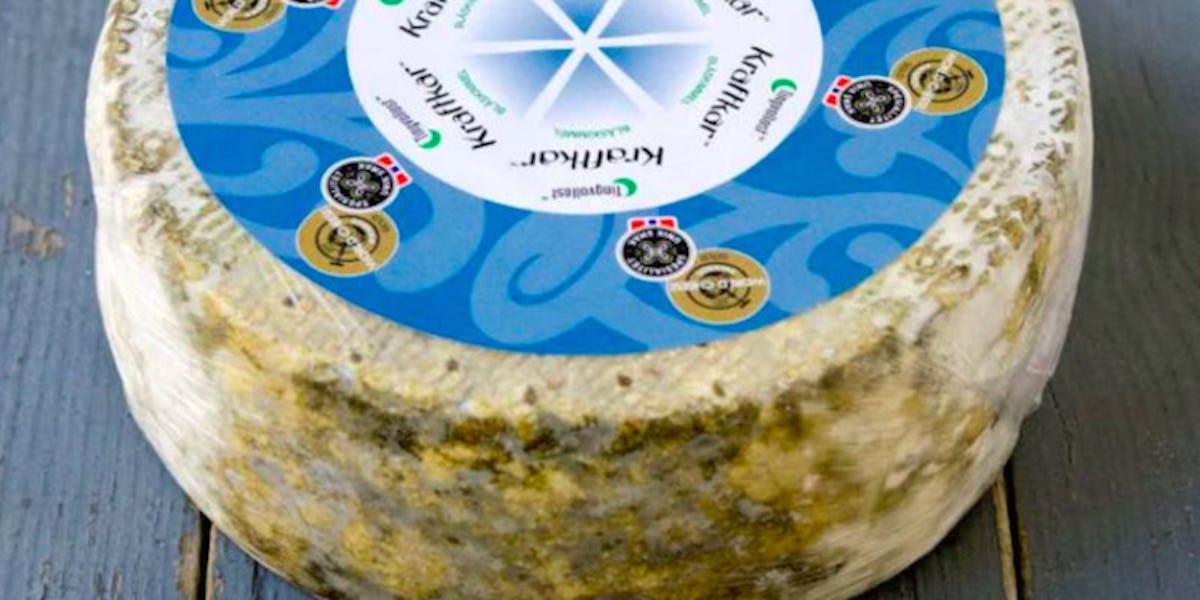 The Best Cheese In The World Is From Norway And Will Make Your Mouth Water
REX/Shutterstock
"One cheese to rule them all."
I don't think I'm making any waves when I say that cheese is honestly just the best. It's better than most sunrises, and I love a decent chunk of my family members less than I love even mediocre Gouda.
But what is the best cheese? How can you even begin to qualify what would make one cheese universally better than the other? Who would win in a knives-only street fight: Cheddar or Swiss?
These are all equally important questions and thanks to the Guild of Fine Food, we finally have an answer to two of these.
This year's World Cheese Awards (now in its 29th year), which were produced by the Guild and took place at the International Cheese Festival, has officially crowned the top cheese in the world.
All other cheeses can go jump off a building-- AND THEN STRAIGHT INTO MY MOUTH!!!! GIMME GIMME GIMME!
I present to you Kraftkar from the Tingvollost family farm in the village of Torjulvågen, Norway, the literal best cheese in the world.
Kraftkar, which beat out 3,000 other cheeses to take home the gold, ousted torta-style Cremositos Del Zújar and the washed rind goats' milk Cala Blanc during a tie break to be named the best in the competition.
Nick Tsioros of Canada's Olympic Cheese explained why this cheese is the best cheese,
The mould in this cheese is developed really nicely. It's very evenly distributed. On top of that, the texture is great: when it crumbles you get a soft creaminess. And on the finish, it coats your tongue with a real soft landing.
Unfortunately, this cheese is primarily available in Scandinavia and not, as I hoped, in the bodega around the corner from my apartment in Harlem.
Who knows? They may expand, right?!?! RIGHT?!?!?!?!
There's still no word on that knives-only street fight thing. My money is on Cheddar though.
Citations: The Best Cheese In The World According To The World Cheese Awards Will Make Fans Of Blue Cheese Extremely Happy (Bustle)