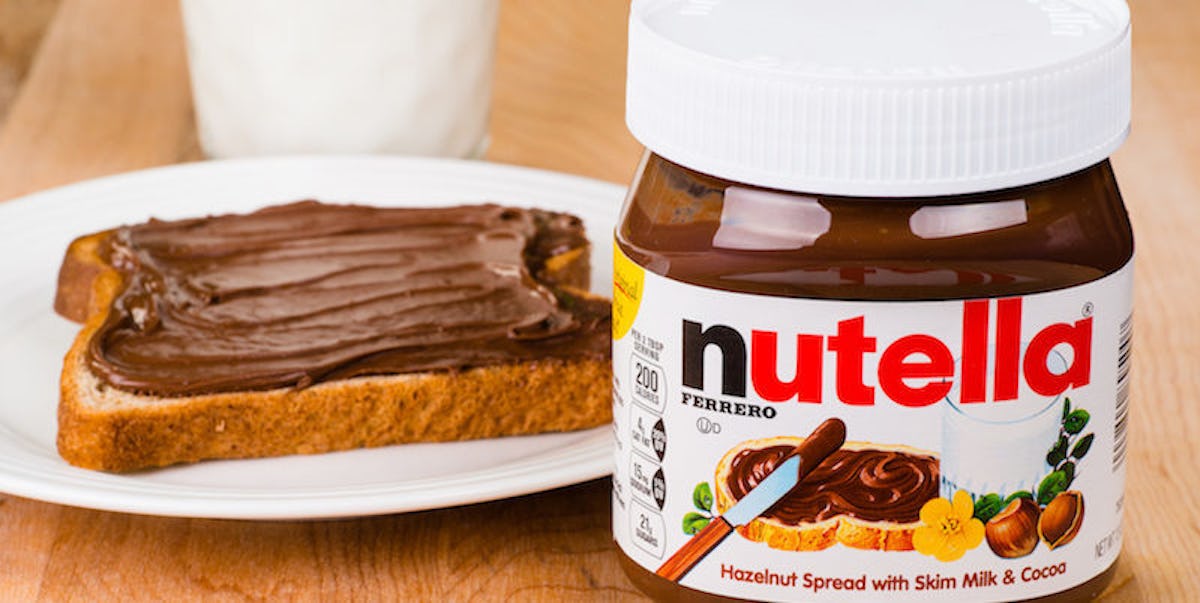 This Glorious Festival Is Dedicated To Nutella, And It Looks Amazing (Photos)
Getty Images
A lot of people are pretty obsessed with Nutella.
In fact, this spread might be the only condiment with its own cult following.
But then again, that makes perfect sense considering this chocolate-hazelnut spread is basically the best, not to mention most delicious, thing to ever happen in the history of spreadable foods.
If you happen to be like me and think Nutella is so good it deserves its own damn holiday, you're in for a real treat.
This year, the first Nutella-Palooza will be going down in Australia.
While it might not be an official holiday per se, a festival dedicated entirely to Nutella seems like a totally legit reason to blow off all your obligations and spend the day shoveling spoonfuls of this sweet snack into your face without feeling the least bit guilty.
After all, everyone knows calories don't count on regular holidays -- let alone Nutella holidays.
If you're a fan of all things chocolate and hazelnut...
...you might want to pay attention and grab your favorite spoon.
A festival called Nutella-Palooza actually exists...
...and this glorious event is going down on April 9 at Bonython Park in Adelaide, Australia.
Nutella-Palooza will reportedly feature a variety of cooking demos, bakery and chocolate stalls, food vendors and artwork displays.
Plus, you can even show off your favorite Nutella recipes by scoring a spot at one of the festival's food stalls.
However, it looks like the competition could be pretty stiff in the creative recipe department.
So far, we've seen all sorts of insane Nutella recipes...
Ranging from heavenly chocolate-hazelnut pizza...
And delectable Nutella-filled doughnuts....
To fried ice cream creations...
...and, obviously, some over-the-top Nutella milkshakes.
Yep, you're definitely going to want to wear your stretchy pants to this party.
Citations: Nutella-palooza is a totally nuts festival dedicated to the tasty spread (Mashable)