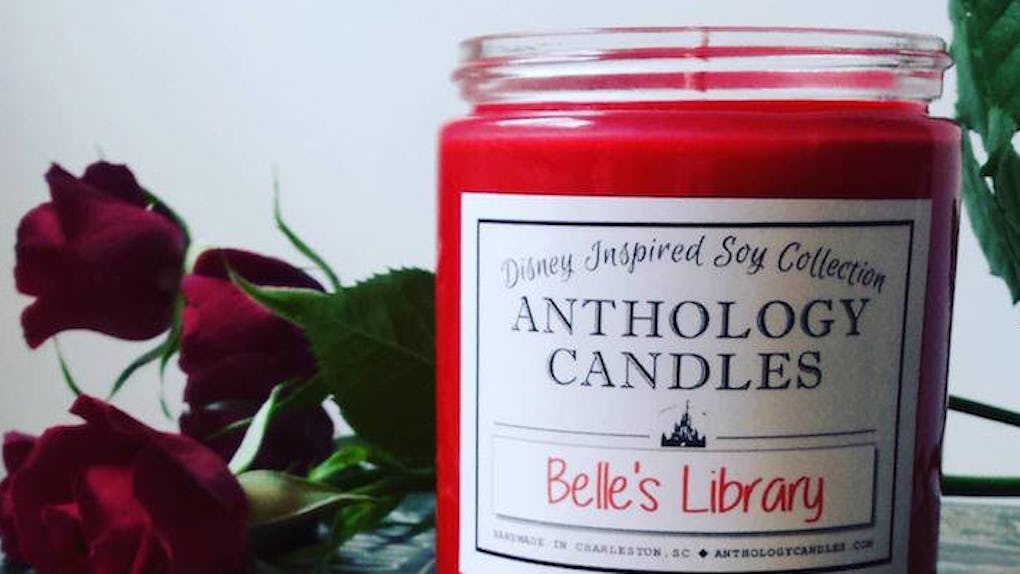 Instagram
Disney-Themed Candles Will Make You Feel Like You're Living In A Fairytale
If you happen to have a thing for Disney and home decor, I have some good news for you.
It turns out you can actually fill your whole damn house with the nostalgia of your favorite Disney fairytales.
That's right. Disney-inspired scented candles actually exist, and they're basically a dream come true.
Yep, Anthology Candles recently set out to make all of our waxy wishes a reality by releasing a line of magical scents inspired by all things related to the wonderful world of Walt Disney.
There are candles that pay tribute to a variety of Disney rides and tasty treats from Disney parks, as well as candles named after things from classic Disney fairytales like "Snow White and the Seven Dwarfs," "The Little Mermaid" and "Beauty and the Beast."
Seriously, who in his or her right mind wouldn't want a living room that smells like the sweet scent of Belle's library?
Take a look at the pictures below to see these enchanting Disney candles.
Anthology Candles created a series of scents inspired by Disney creations.
The collection includes scented candles like Belle's Library, inspired by "Beauty and the Beast"...
The Black Pearl, inspired by "Pirates of the Caribbean"...
Poison Apple, inspired by "Snow White and the Seven Dwarfs"...
And Mr. Gold's Pawn Shop, inspired by "Once Upon a Time"...
...as well as Under The Sea and Part of Your World, inspired by "The Little Mermaid."
There are also scents that pay tribute to iconic places and rides in the Disney theme parks, like Main Street Bakery...
Haunted Mansion...
...and Mr. Toad.
If Disney magic isn't really your thing, you'll be glad to know Anthology also makes a collection of "Harry Potter"-inspired candles...
Including everything from Potions Master...
And The Three Broomsticks...
To Valentine's Day Owl...
...and spell-inspired scents like Amortentia.
Citations: These Disneyland Scented Candles Will Turn Your Living Room Into The Magic Kingdom (Bustle)