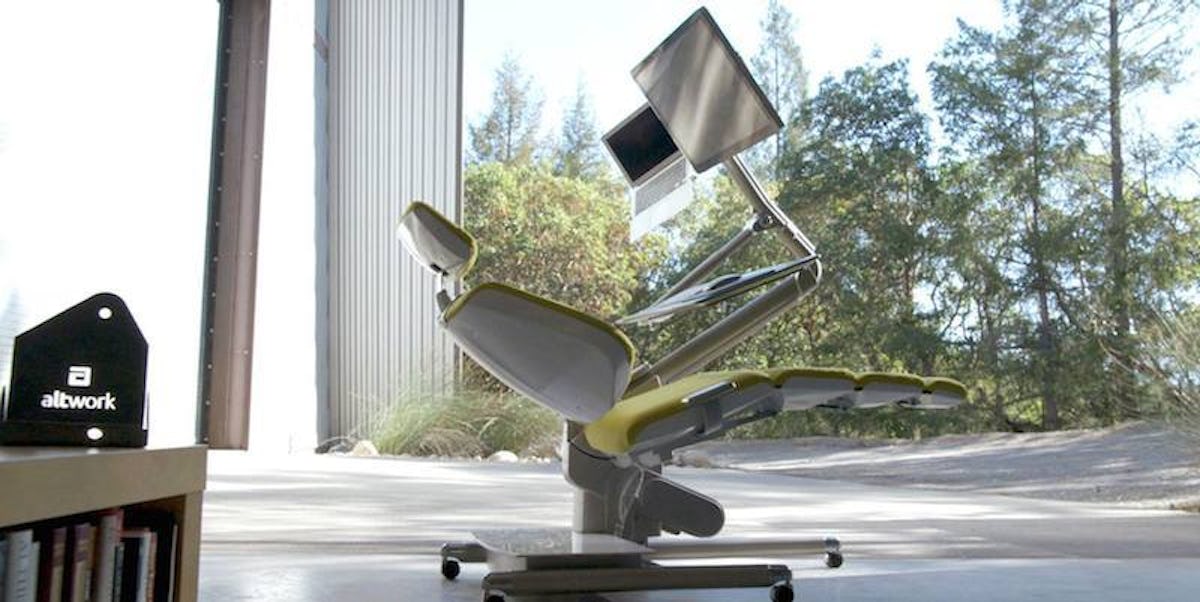 You Can Literally Lie Down On The Job With This Awesome Reclining Desk (Photos)
Standing desks seem to be pretty popular these days.
But if you're someone who happens to be a bit on the lazy side, a desk that lets you lie down probably sounds a lot more appealing.
Altwork just created a convertible workstation that's basically a dream come true.
This mechanical workstation gives you all sorts of options that range from standing and sitting to lying down with your monitor suspended above your face.
So no matter how you're feeling throughout the day, there's sure to be a comfy chair position that suits your needs. It even features a swiveling desk and an arm that holds your computer monitor.
The desk retails for $5,900, however, you can get your hands on one of these bad boys for $3,900 if you snag one during the "early adopter" promotion.
Thanks to the Altwork Station, working at your desk will never be the same.
The Altwork Station is a convertible desk that lets you stand, sit and even lie down while on the job.
Plus, the keyboard and mouse are magnetic so you don't have to worry about them falling off the inverted desk.
Check out the video below for a closer look at the Altwork Station.
Citations: Forget Standing Desks: Are You Ready to Lie Down and Work? (WIRED)