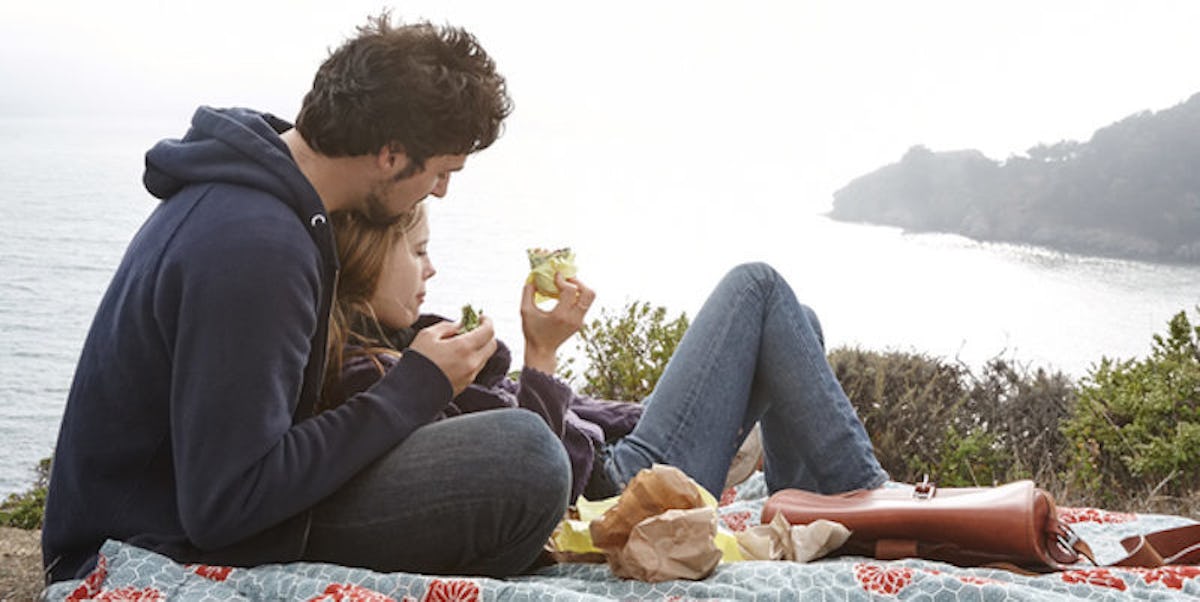 This New Dating App Matches You With Hotties Based On Your Burrito Order
As they say, it's a burrito's world and we're just living in it. Just kidding, nobody says that.
But all the burrito-centric technology cropping up lately -- from burrito-finding apps to burrito-delivering drones -- would suggest we've all gone burrito-crazy.
So it makes sense why the tech company Zoosk would create a dating app that matches you with potential partners based on mutual burrito preferences. It's called Burrit-Oh! and officially launches on Friday.
Roger Flanagan, a Zoosk Software Engineer and Burrit-OH! contributor, explained,
Today's daters are more sophisticated than their predecessors. They're tired of matching on trivial things and are looking for a more meaningful way to connect. We've found that way, and that way is burritos.
With 32 ingredients to choose from, the app calculates matches based on similar burrito orders using complicated techniques. According to the press release,
Burrit-OH! uses the cool math like algorithms; formulas; addition and subtraction; the Pythagorean theorem; sine, cosine, and tangent; and even that weird one with -b and the ± square root in it.
That sounded super legit, so I decided to try the app out for myself. Unfortunately, I got matched with a bunch of sketchy bald dudes in their 40s, but I guess that's what you get for liking shrimp and black beans.
If you're thinking this app is one big April Fools' joke, you're only half wrong. Users will actually be able to use the app until April 8. Isn't that nice? They really do want you to find love.