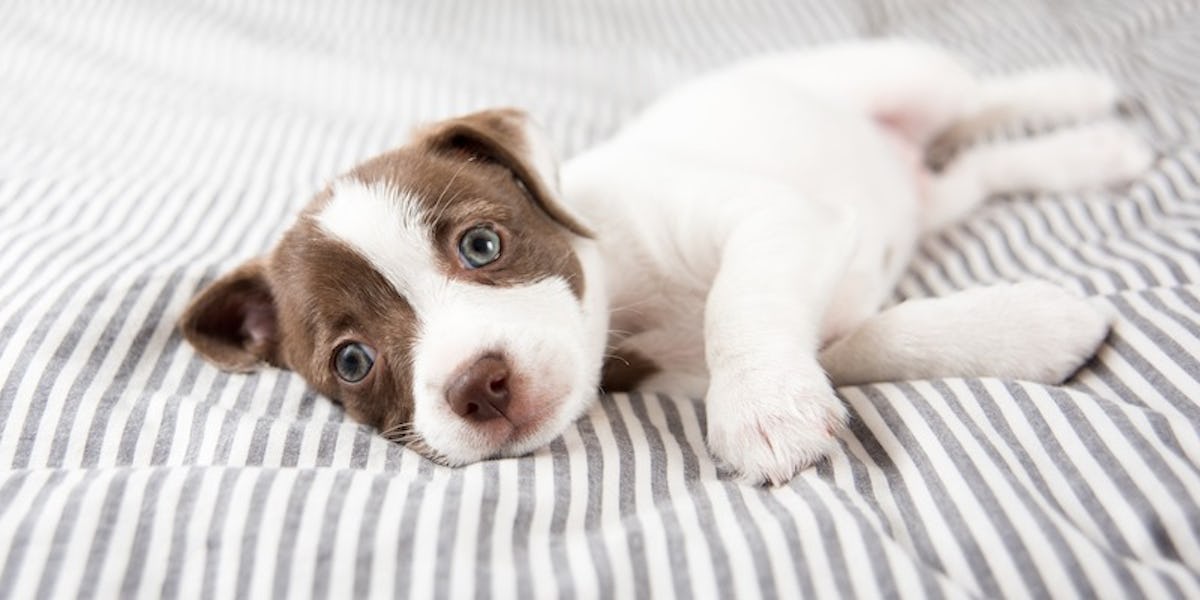 This Clothing Company May Actually Be Selling Dogs As Accessories
Shutterstock
It isn't April Fools' Day, but after stumbling upon a clothing website that claims to also sell puppies, it might as well be.
Online clothing store Lyst, which caters to both male and female shoppers, is making headlines after offering an online dog store accessible through its homepage.
According to Mirror UK, the fashion site stirred up controversy after publishing a series of tweets claiming to sell dogs as accessories.
Lyst is allegedly offering a wide variety of 33 different dog breeds for sale including Yorkshire terriers, golden retrievers, pugs, German shepherds, dalmatians, chihuahuas, labradors, great danes, poodles and more.
Prices range from around $400 to $600. The dogs are said to be delivered right to your home.
As expected, Lyst's latest offering stirred up controversy with animal rights activists and groups including the Royal Society for the Prevention of Cruelty to Animals (RSPCA).
Now, why would an online clothing store claim to sell dogs as an "accessory?"
While many Twitter users voiced similar confusion with Lyst's online dog store, others think it may just be an attention-seeking PR stunt.
However, recent tweets published by happy customers claim to have successfully purchased dogs using Lyst's services.
Despite backlash and outrage from every angle, Lyst continues to express support for the online dog store.
So, is it real or is it fake? Time will certainly tell. So far, the RSPCA has not been able to confirm whether or not Lyst's online dog store is a hoax or not.
If you're REALLY interested in showing support for man's best friend, head over to The Dog Cafe in Los Angeles, which houses local rescue dogs and provides them with shelter as dog-loving patrons play with them over a cup of joe.
Citations: High-end fashion shop Lyst claims to be 'selling dogs as accessories' - but is it a hoax? (Mirror UK)