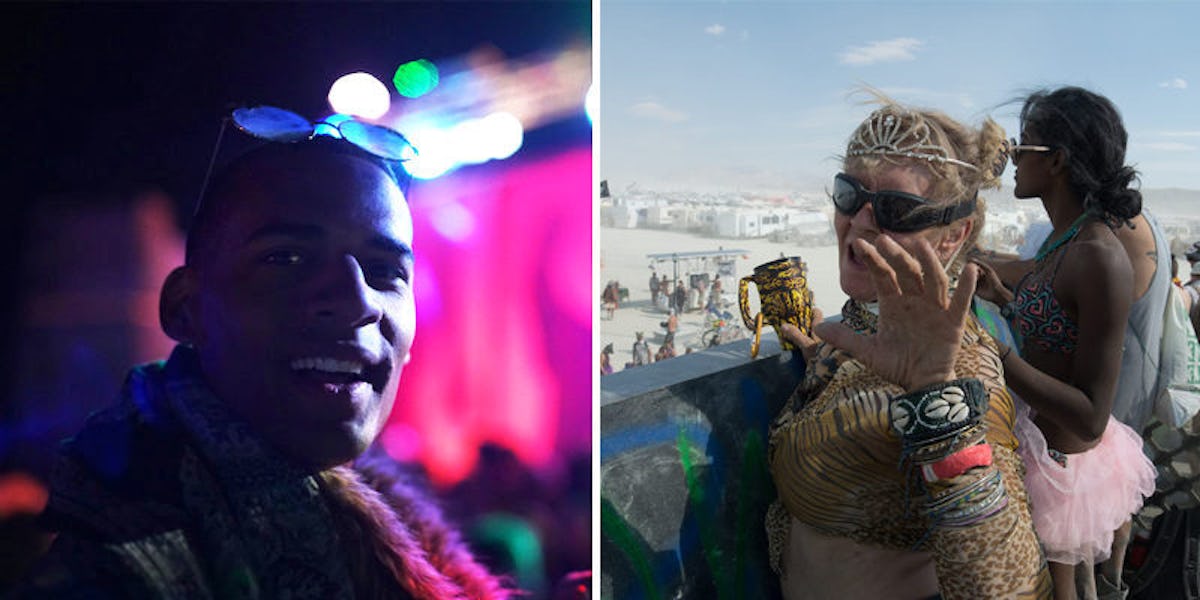 These 'Faces Of Burning Man' Have A Lot Of Wise Words To Share With You
Sepp Dasbach
Burning Man is truly an indescribable place where you get to meet some of the most interesting people in the world.
People from all over the globe make the trek once a year to the temporary Black Rock City, Nevada to see the man burn. For some, it's their first time going to Burning Man, while others have been attending for years.
Burning Man is an escape from the real world where you have the chance to be whoever and do whatever you want for an entire week. You can forget all your worries and focus on yourself without any distractions from others, practicing the arts of radical self-expression and self-reliance.
The festival gives you the chance to make new kinds of friends, strike up conversations you might not normally have or just enjoy someone's company for a while.
The community is extremely welcoming and eager to interact with one another, and I had the chance to meet some unique people along the way.
With each of these Burner's permission, we snapped a picture to share some playa wisdom with you.
You'll make an unlikely friend.
I'm gonna say something, and I don't want you to take it the wrong way. In the real world, we would probably never be friends or even cross paths, but we just shared a moment here today.
Do you have any advice for a first-time Burner?
Drink lots of water and don't sleep. Sleep when you're dead.
Some families have been bringing their kids since they were little.
We take our kids here every year to give them more of an open mind to the diversity of the world. It's like taking them to an outdoor museum for 10 days.
Be OK with disappointment, especially from an "Automatic Taco Machine" in the middle of the desert.
I wish it actually gave us tacos.
Nothing can stop this man, not even the giant dust storm behind him.
I'M KING OF THE WORLD!!!
MEOW!
Rawrrrr! I'm gonna scratch your back!
Maybe this is why there's so much dust there.
This is where my fear and sadness turn into dust. This is where we share gifts without money.
Surviving your first time is no easy task.
To properly maneuver around the desert, you need to go into the experience understanding that Burning Man is a fucked up, beautiful carnival on a different planet. You need to understand that putting yourself out there and becoming whatever you it is you've always wanted to become has never been easier than right now. Sharing, experiencing, being and loving are the way to go.
People don't always go by their real names.
My playa name is The Magician.
Beauty comes in all shapes and sizes.
YOU ARE BEAUTIFUL!!!!
She traveled to Nepal for this sound bath bowl.
We're taught to be boxes that are neatly stacked in society, but Burning Man is about letting the sides of those boxes fall down so you can do whatever or be whoever you want without judgment. Forget everything you know; Burning Man is about being your true self.