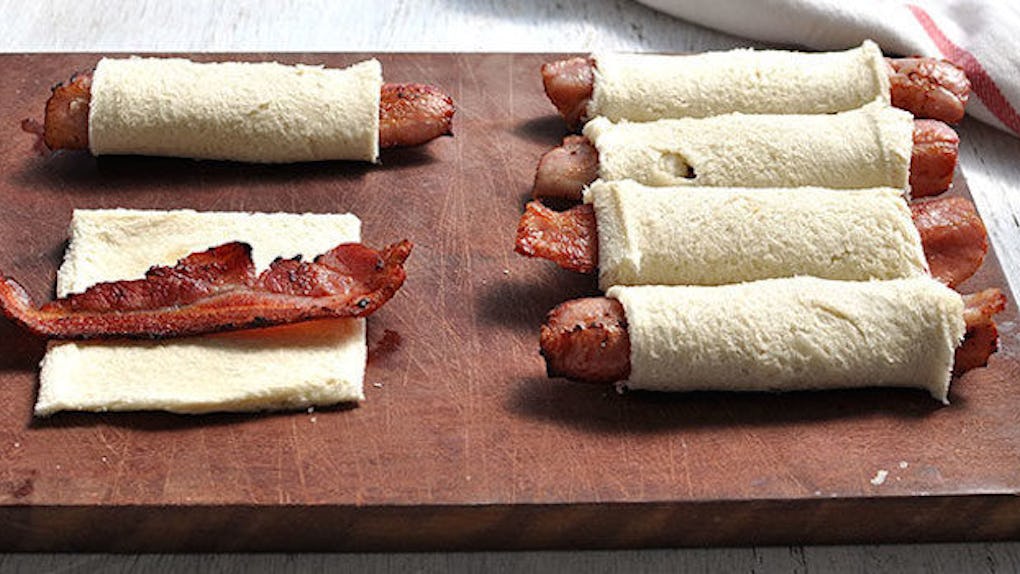 Recipe Tin Eats
These Bacon French Toast Roll Ups Completely Crush The Breakfast Game (Photos)
Bacon is one of the primary ingredients needed to make food magic happen.
Not too long ago, we introduced you to bacon shot glasses.
Yes, shot glasses made out of actual bacon you can actually drink out of (if you make them correctly).
This time, all of the hype is about Bacon French Toast Roll Ups.
The recipe is courtesy of RecipeTin Eats, a food blog known for crafting delicious, extremely creative treats you might want to attempt to make in your free time.
Let's just say, this recipe should be at the top of your list.
I mean, it's not every day you see sizzling, extra crispy bacon wrapped in soft, flavorful blankets of french toast.
And if it is every day you see these masterful works of art, you should probably practice sharing!
Check them out below for a closer look.
For this recipe, you're going to need bacon, some eggs and soft sandwich bread.
Once you wrap your sizzling bacon in the sandwich bread, it's time to continue the cooking process as if you're simply making french toast.
At that point, you'll be done, and it's time to get to work!
If you want to take it to an "insane level," Nagi of RecipeTin Eats urges you to dip them in Nacho Cheese Dipping Sauce.
Citations: Bacon French Toast Roll Ups Are A Gift From The Breakfast Gods (Huffington Post)