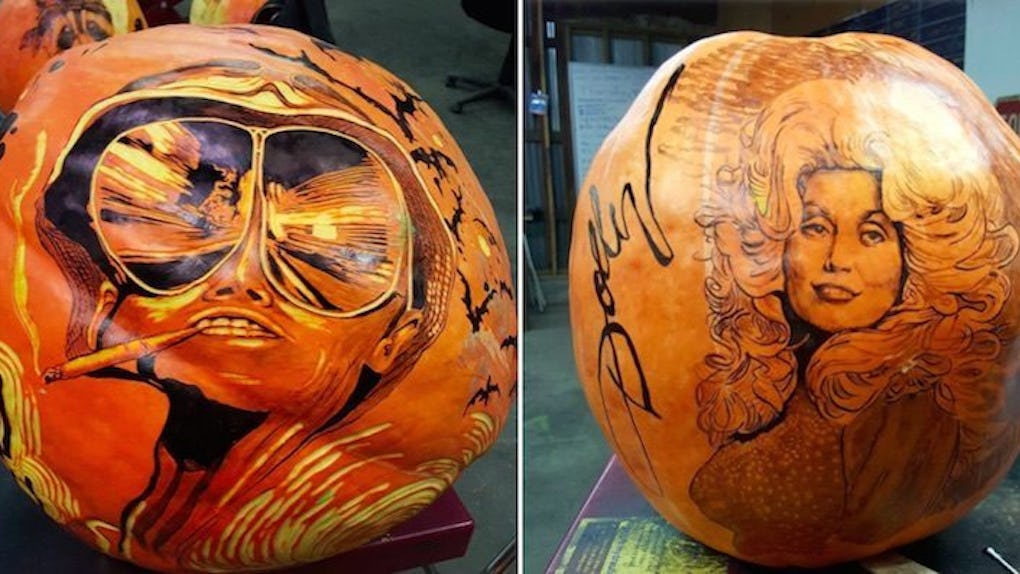 Instagram
This Artist Wins The Jack-O-Lantern Game With His Awesome Pumpkin Art (Photos)
With Halloween just weeks away, it only makes sense you'd see pumpkins all over your Instagram feed.
However, you probably haven't seen pumpkin carvings as detailed as Edward Cabral's!
According to Mashable, the 28-year-old, Chicago-based artist started pumpkin carving about three years ago when he attended the three-week-long Jack-O-Lantern Spectacular in Louisville, Kentucky.
These days, you can find his spooky works of art, along with his paintings, food creations and other sculptures, on his instagram. It's safe to say Cabral simply has a knack for creating and innovating!
Check out the photos below for a closer look!
Are you still not in the Halloween spirit? These flawless pumpkin carvings should be able to help change that!
Artist Edward Cabral has been wowing people ever since he picked up the hobby for a Halloween-themed event in Louisville.
Cabral can carve just about anything from this portrait of William Shakespeare...
And this iconic moment from one of Dr. Martin Luther King, Jr.'s speeches...
To Dolly Parton...
The Xenomorph from "Alien"...
...and even this breathtaking tiger!
Cabral will be in attendance at the annual Louisville Jack-O-Lantern Spectacular this year.
Who'd want to miss the best pumpkin art out there?
Citations: Artist Turns Pumpkins Into Museum-Worthy Works of Art (Mashable)