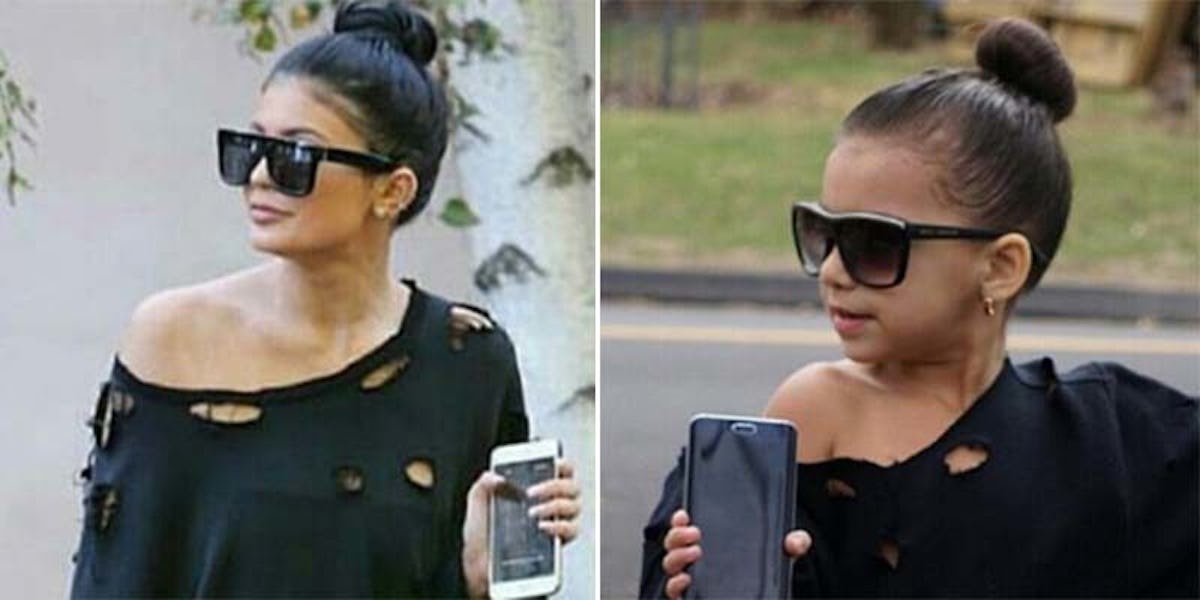 6-Year-Old Who Recreates Kendall And Kylie's Outfits Is Way Chicer Than You
Whenever I'm in need of some serious style inspo, I always look to the stars.
And no, I'm not talking about searching for the perfect outfit amidst the constellations or gazing up at the starry night sky with the hopes that a fashionable outfit will suddenly fall from the heavens.
The stars I'm referring to are Hollywood's chicest celebs.
Because let's be real, most of these ladies pay a lot of money to have top notch stylists who always make sure their ensembles are on point.
However, it turns out that I'm not the only celebrity style stalker out there.
Meet 6-year-old Sophia.
We recently came across an adorable 6-year-old from Connecticut named Sophia who's not afraid to flex some famous fashions.
Sophia finds fashion inspo from all sorts of insanely chic celebrities...
...and recreates all of their looks for her adorable Instagram account.
Her wardrobe includes a variety of star-studded ensembles inspired by celebrities ranging from Kylie Jenner and Selena Gomez to Khloé Kardashian, Kendall Jenner and Zendaya.
We've seen Sophia slay in some Kylie Jenner gladiators...
...and flex Kylie's tattered dress and top-knot combo like a tiny style goddess.
Sophia rocks Selena Gomez's biker chic ensemble on the reg...
...and clearly knows how to make Kendall Jenner's camo tee look cool AF.
She's never afraid to flex Huda Kattan's dazzling dresses...
...or turn heads with a polished #OOTD inspired by Zendaya.
This is Khloé Kardashian denim done right.
Seriously, Selena has nothing on this cozy cutie.
Werk it, girl.
So far, this pint-sized fashionista's cute Instagram account has already managed to rack up over 3,300 fashion loving followers.
If you ask me, it's only a matter of time before celebrities start copying her adorable outfits.
Citations: Who wore it best? Six-year-old copies Kylie and Kendall's hottest looks (Metro UK)