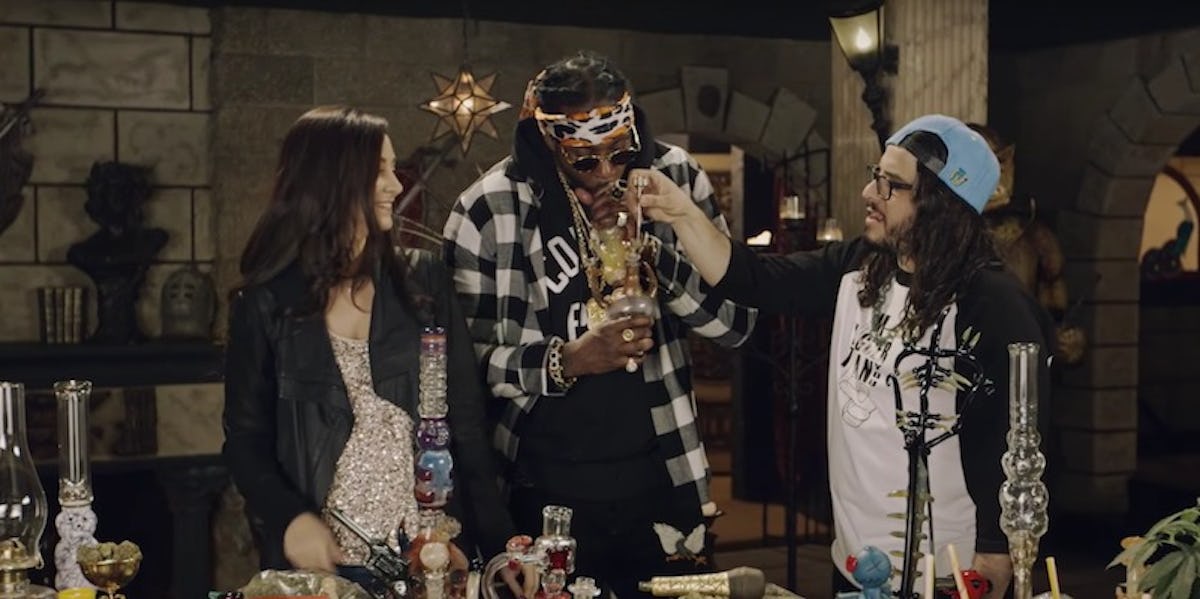 2 Chainz Smoking With A $50K Bong Is What A True Weed Connoisseur Looks Like
YouTube
When it comes to marijuana products and accessories, things can get a little pricy.
With its social acceptance increasing on a daily basis, weed has managed to birth a number of awesome tools and gear for pot smokers to enjoy and collect.
Whether you're looking to roll a joint using 24 karat gold rolling papers like a true boss, or you're whipping up THC-infused edibles, the opportunities are quite endless.
In a recent video uploaded to YouTube by GQ, we're greeted by rapper 2 Chainz and Dr. Dina, the real-life Nancy Botwin from "Weeds." Dr. Dina is known for being one of Snoop Dogg's best friends and business associates.
She's also known for being a powerful expert and advocate for mainstreaming medical marijuana in California.
On this episode of "Most Expensive Sh*t," 2 Chainz hangs out with Dr. Dina and toys around with $500,000 worth of marijuana products including glass bongs, dab rigs, custom-made microphone blunts and incredibly potent Mary Jane.
If you've ever wondered what it might be like to indulge in marijuana as a super-rich, extremely privileged weed connoisseur, this hilarious 6-minute clip should give you a pretty good idea.
Check out the video above for a closer look!
Citations: Watch 2 Chainz Smoke A $50,000 Bong On "Most Expensivest Shit" (Hot New Hip Hop)