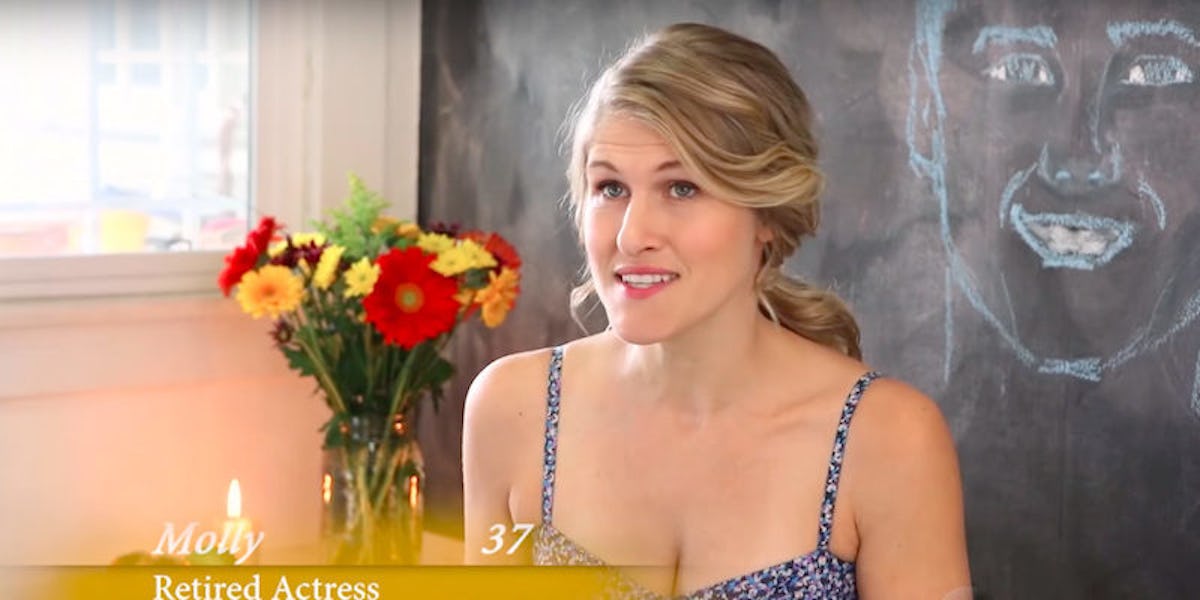 This Woman Edited Herself Into 'The Bachelor' Just In Time For The Finale
YouTube
Last month, LA-based comedian Molly Hawkey edited herself into an episode of "The Bachelor," making it exponentially funnier while simultaneously revealing how fabricated reality shows truly are.
The 37-year-old actress placed herself into a "Meet the Contestants" segment right after third-place winner Caila Quinn. Hawkey delivers these wry lines in a perfectly sappy tone:
Being the oldest contestant in 'Bachelor' history is going to be tough, but I'm up for the challenge. I grew up on a farm with six older siblings, and I've been fighting for attention my whole life, so I know how to stand out in a crowd.
Watching her character seamlessly edited into a real clip might make you question whether she wasn't actually there all along. Do I smell conspiracy?!
Today, she posted her own version of the season finale promo to YouTube and it's pretty hilarious. Watch her augmented sneak peek below and stay tuned for the real "Bachelor" finale, airing tonight at 8/7 central on ABC.
Citations: The Importance Of Faking Your Way Onto 'The Bachelor' (The Establishment)