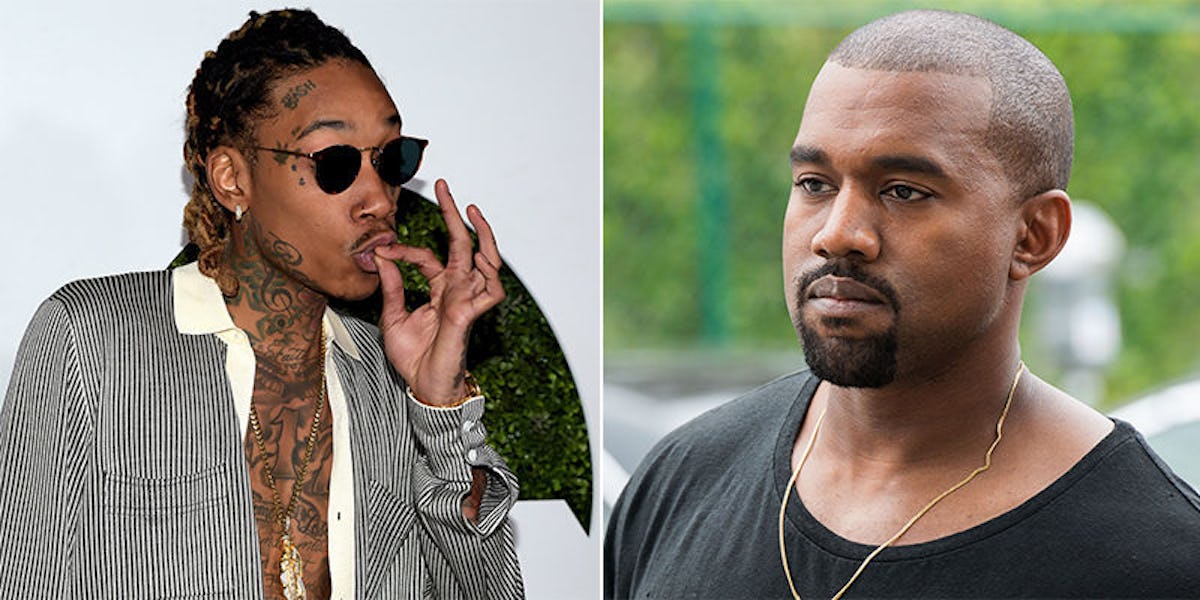 Wiz Khalifa Had A Strong Message For Kanye West After All Those Tweets
Getty Images
OHHH BABY! WIZ VS. 'YE IS JUST GETTING STARTED!!!
On Wednesday, for about an hour and a half, the Internet exploded. Kanye's Twitter rant had the world stopped in its tracks as Yeezy unloaded his anti-Wiz Khalifa manifesto in 140-character spurts.
During the entire word spew -- which has since been deleted, but we have the tweets here -- Wiz remained fairly quiet. In fact, he didn't tweet at all during the rant until he sent this super passive tweet toward the end of 'Ye's tweet purge.
Later, he randomly retweeted this oddly normcore post.
In fact, the only real response we got from his side of the feud was this GEM of a tweet from Amber Rose.
Did Wiz not get affected by all of this? Is he taking the high road and just not acknowledging Kanye at all?
I'll let this clip of Wiz yelling, "F*CK KANYE," at his concert in Argentina last night answer that question.
*Slowly pulls up chair. Pops a massive bag of popcorn. Sits in comfy chair by computer. Patiently waits for Kanye to respond.*
Citations: WIZ KHALIFA F Kanye WAR ON (TMZ)