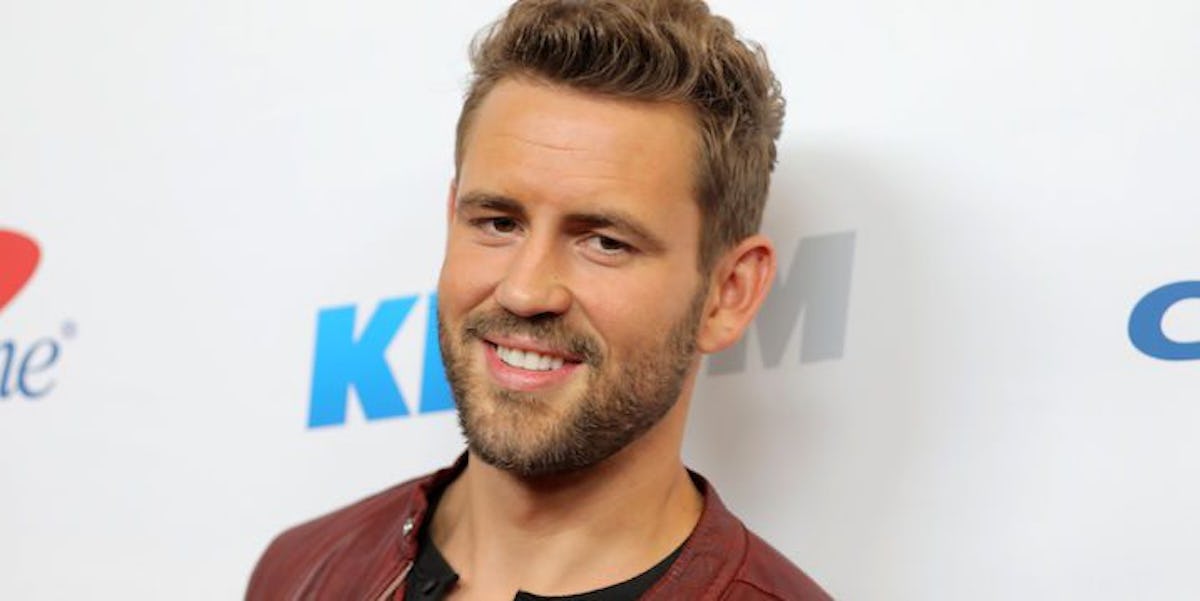 What Will Nick Viall Do Now That He And Vanessa Are Broken Up?
REX/Shutterstock
Now that we officially know that Nick and Vanessa have broken up, everyone's wondering what Nick Viall will do next. He started off his Bachelor career as a runner up on Andi Dorfman's season, and then the poor guy was a runner up again on Kaitlyn Bristowe's season. That landed him a spot on Season 3 of Bachelor in Paradise and, eventually, his own season of The Bachelor. Will he be the Bachelor again? Is he going to Paradise? Will he just resign himself to DIFF eyewear endorsements like every other ex-Bachelor contestant?
When we first met Nick Viall, he was just another contestant on Andi Dorfman's season. He ended up being her runner up, but the real drama for him came during her After The Final Rose ceremony, when Nick confronted Andi Dorfman for "making love" to him even though she didn't choose him as her winner. People were angry at him for slut-shaming her and playing the victim, and it did not bode well for his reputation.
People still weren't a fan of Nick when he came back for Kaitlyn Bristowe's season. The two had connected over social media before the show aired, and he ended up coming onto the show in the middle of a group date and asking her to join. Kaitlyn said yes, and they got hot and heavy for much of the season, but Nick was, once again, the runner up.
Nick's reputation was finally saved on season 3 of Bachelor in Paradise, when he appeared to be the only level-headed adult on the show. His claim to fame occurred when he argued with Josh Murray, the winner of Andi Dorfman's season (and to whom Nick was the runner up), about Josh's abusive behavior as depicted in Andi's tell-all It's Not Okay. 
Seemingly overnight, Josh became the villain and Nick became the favorite, leading him to his own season of The Bachelor where he met and fell in love with Vanessa Grimaldi.
In addition to his Bachelor history, Nick founded a company called The Polished Gent, where members can sign up for a box of grooming supplies that gets delivered to them weekly. He's also been posting selfies, pictures of him drinking beer and wearing band T-shirts, and Hello Fresh endorsements onto his Instagram page, which we all follow diligently. (No? Just me?)
Is Nick going to continue on this Polished Gent venture? Will we still get pictures of his abs? Will he try to cash in on more of his Bachelor fame? Only time will tell, Bachelor Nation.