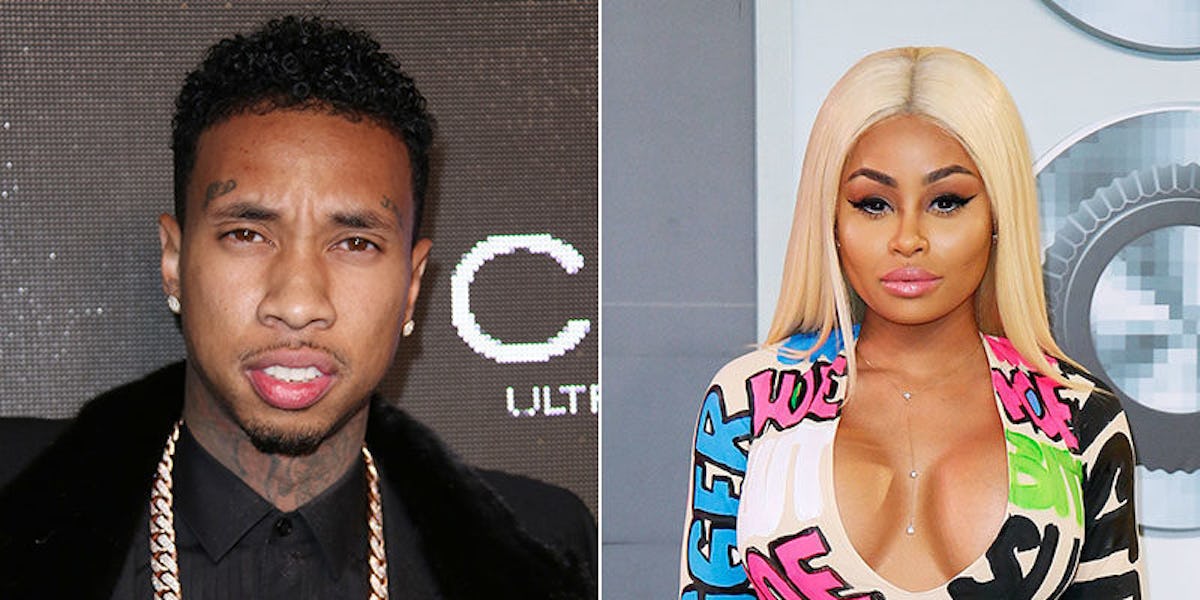 A Tyga And Blac Chyna Sex Tape Allegedly Exists
REX/Shutterstock/REUTERS
Uh oh. A Tyga and Blac Chyna sex tape allegedly exists, and it sounds like Blac Chyna is doing everything she can to keep it from leaking.
According to TMZ, Blac Chyna's lawyer, Walter Mosley, won't be happy if someone releases the tape. The source shares the tape has been sent to porn and media companies, so it's unclear whose hands it's in now.
Hopefully, the tape is kept private or this may create some serious drama for the Kardashian family.
As of now, things between Blac Chyna and Kylie Jenner seem pretty tame, despite their unusual history together.
However, in a recent "Keeping Up with the Kardashians" episode, Kendall Jenner hinted there still may be some drama with Blac Chyna and her family.
I mean, she did call out Rob for giving a regifted present to Blac Chyna. Talk about DRAMAAAAAAA. Ugh, I love this show.
All I know is this Kardashian-Jenner family tree is pretty crazy now that Blac Chyna joined the fam. Hopefully, all the drama dies down so they can go back to being one big, happy family.
Citations: Blac Chyna and Tyga Sex Tape (TMZ)