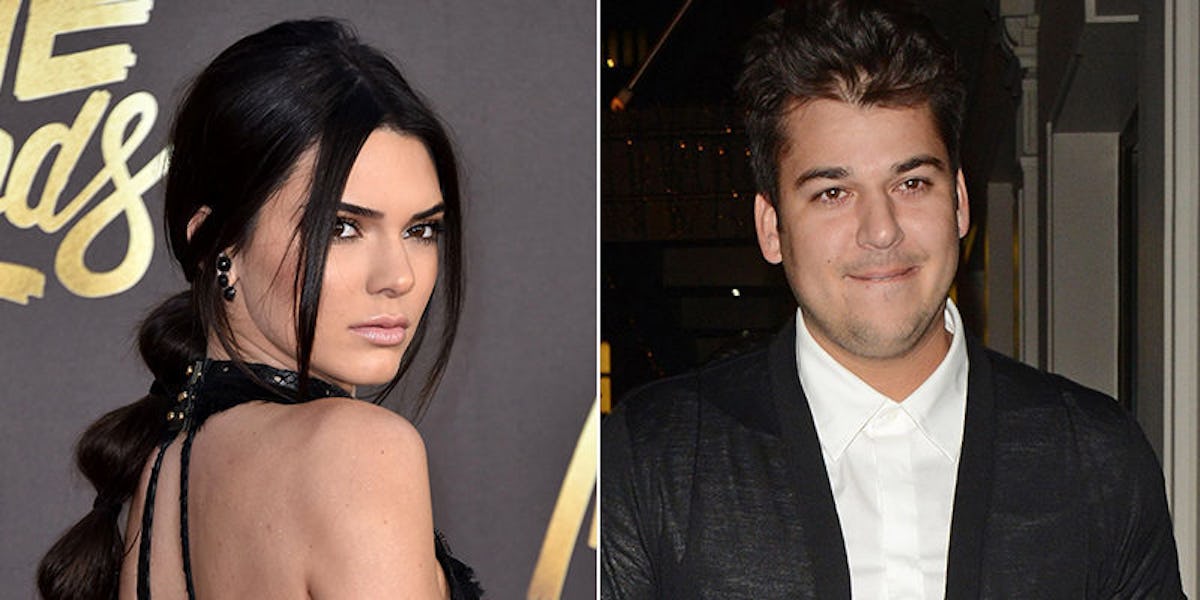 Kendall Jenner Calls Out Rob For Giving A Regifted Present To Blac Chyna
REX
OH SNAP, there's some Kardashian-Jenner drama going on, and we have the scoop.
This weekend, the 12th season of "Keeping Up with the Kardashians" premieres, and it'll probably be the best season yet because of the new addition to the fam. Yup, I'm talking about Blac Chyna.
Now that Chyna is officially part of the Kardashian clan, she'll definitely be referenced throughout the upcoming episodes.
A new clip from Sunday's episode was released today, and WHAT A SURPRISE, it's all about Blac Chyna.
Here's what goes down: Kylie and Kendall are hanging out when they find out Rob regifted an iPad Kendall bought him and gave it to Blac Chyna. LOL, ROB. WHAT ARE YOU DOIN', BRO?
So, Kendall is PISSED. Eh, that's an understatement. The girl is livid. She wants her iPad back, and she wants it now.
Kendall adds to the drama by telling the viewers,
Rob is dating someone that has kind of had a bad history with my family.
This may be the first time Blac Chyna is brought up this season, but it definitely won't be the last. You can watch the video above to see Kendall flip out, Rob tell her off and Kylie gossip with Kim on the phone.
It's one big, happy family! What a beautiful bonding experience.
Citations: Kendall Pissed At Rob For Re-Gifting iPad (Cosmopolitan)