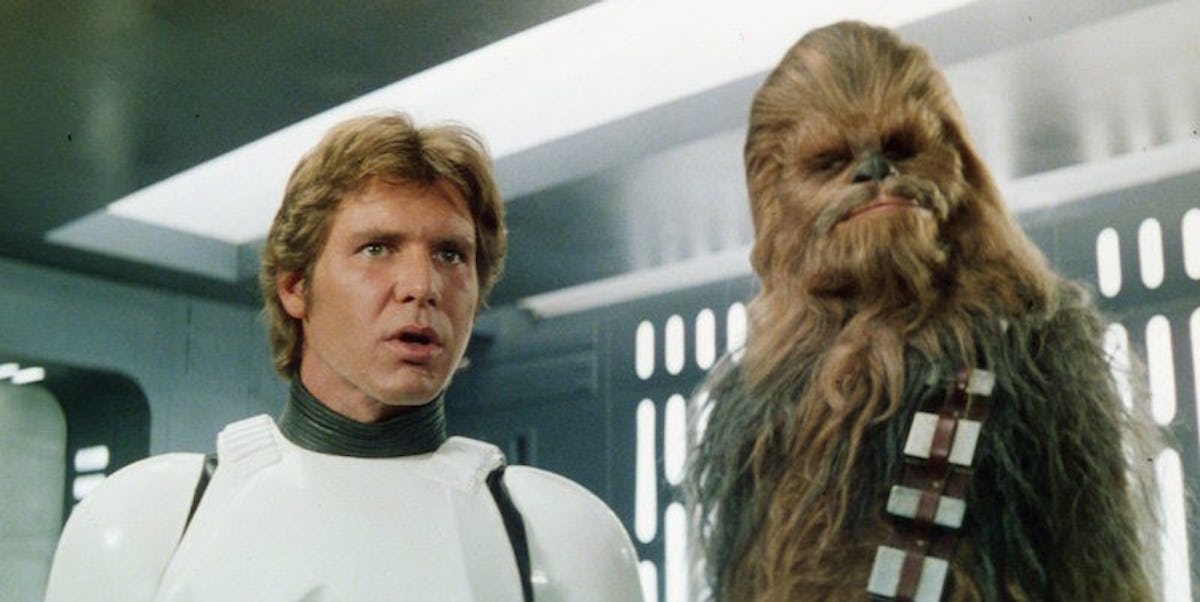 Twitter Is Turning 'Star Wars' Into Broadway Shows, And It's Hilarious
20th Century Fox
A long time ago in a galaxy far, far away, fans came together to declare May 4 the official "Star Wars" Day.
Every year on this date, "Star Wars" fans get to nerd out and devote 24 hours to their favorite movie series.
Whether that means dressing up like Kylo Ren, watching a movie marathon or bombarding your friends on social media with funny memes, "Star Wars" fans know how to celebrate the day right.
There are already several hashtags trending on Twitter for the glorious day. One of the hashtags every year ends up being #broadWAYthe4thBeWithYou, where fans turn "Star Wars" and May the fourth jokes into Broadway shows and references.
Yes, it's just as funny as it sounds.
It's actually pretty impressive how creative fans get. I don't know about you, but I really think Lin-Manuel Miranda should consider turning one of these ideas into a musical. It would definitely be a hit.
If you have an equal knowledge of "Star Wars" and Broadway, then this will definitely make your day, so check out some of the best tweets below.
Happy "Star Wars" Day and May the fourth be with you!