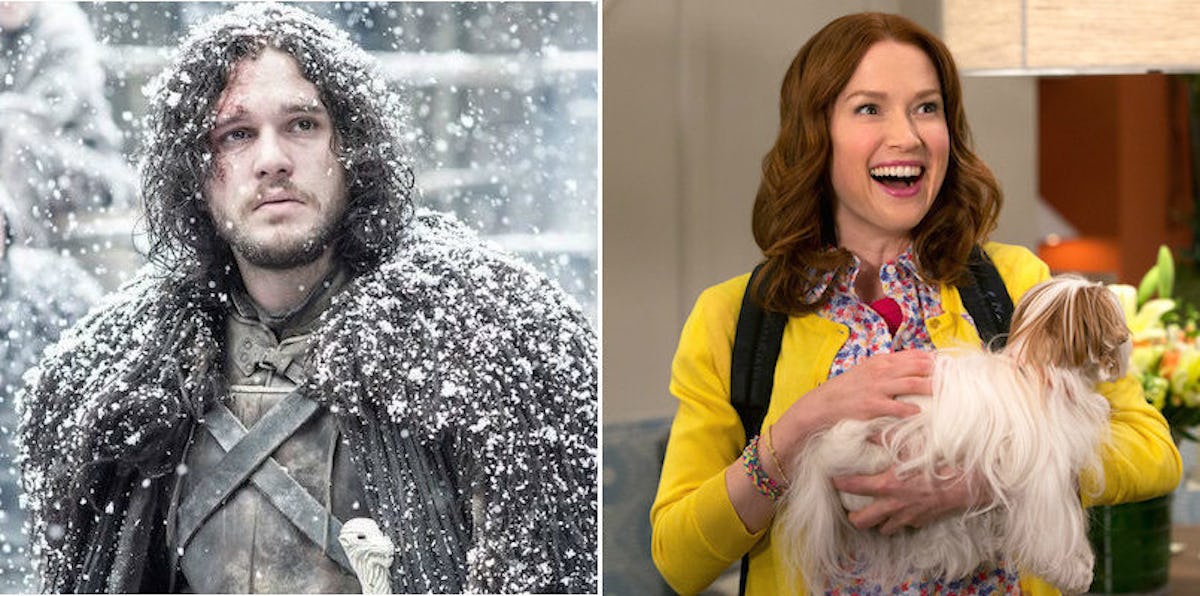 Are You Really A TV Expert? Test Your Knowledge Before The Emmys
HBO/Netflix
Gather ye' round Netflix & Chillers, it's time for the EMMYS.
This Sunday night, the 68th Annual Emmy Awards will take place at the Microsoft Theater in Los Angeles, airing live starting at 7:00 pm ET/4:00 pm PT on ABC.
The honorable Jimmy Kimmel is hosting the show, so you're guaranteed a solid amount of generous chuckles.
It is the one night of the year when TV-enthusiasts can yell and cheer at their screens to justify the number of Saturday nights they stayed in to eat ice cream in their pajamas and watch "Saturday Night Live" instead of going out. (No? Just me? Whatever.)
Last year, Andy Samberg opened the Emmys with a musical number about watching every single nominated show.
If you're feeling inspired, you have roughly 53 hours to catch up on all of this year's amazing nominations! You got this!
However, if you don't have the time to go underground into a bunker to watch them all before this Sunday, you can test your knowledge with this expert Emmy-nominated TV show quiz.