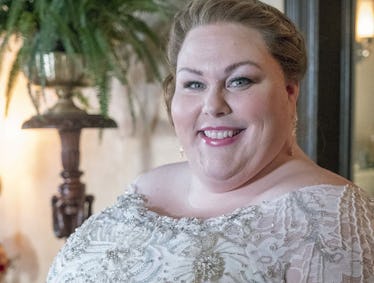 6 This Is Us Season 6 Theories Fans Have After Watching Season 5's Finale
Next season on 'This Is Divorce'...
Ron Batzdorff/NBC
The final few minutes of any This Is Us season usually contain a shocking twist from the past or the future. The series, which spans a whole century, began as a show that treated the past as an undiscovered country. But since the end of Season 2, fans have also known the future holds secrets no one would suspect. With only one more season to go of the series before it concludes, these This Is Us Season 6 theories have a greater significance than usual, since this will be the last run of episodes for the Pearson clan.
Fans suspected Season 5 would conclude with a glimpse of the future, but most expected a jump to the 2030s. That's where the series has been showing flash-forwards from since the middle of Season 2. But This Is Us shocked fans with a far smaller jump forward, to a different time viewers hadn't seen before: the mid-2020s.
Moreover, this jump revealed yet another Pearson wedding. But this time, Kevin wasn't the groom. Instead, it was his sister, Kate, seemingly having a second wedding.
So what does this jump forward reveal about the Pearson's final stand in Season 6? Here's what fans believe to be on the way.
This Is Us Season 6 is planned to debut in 2022.