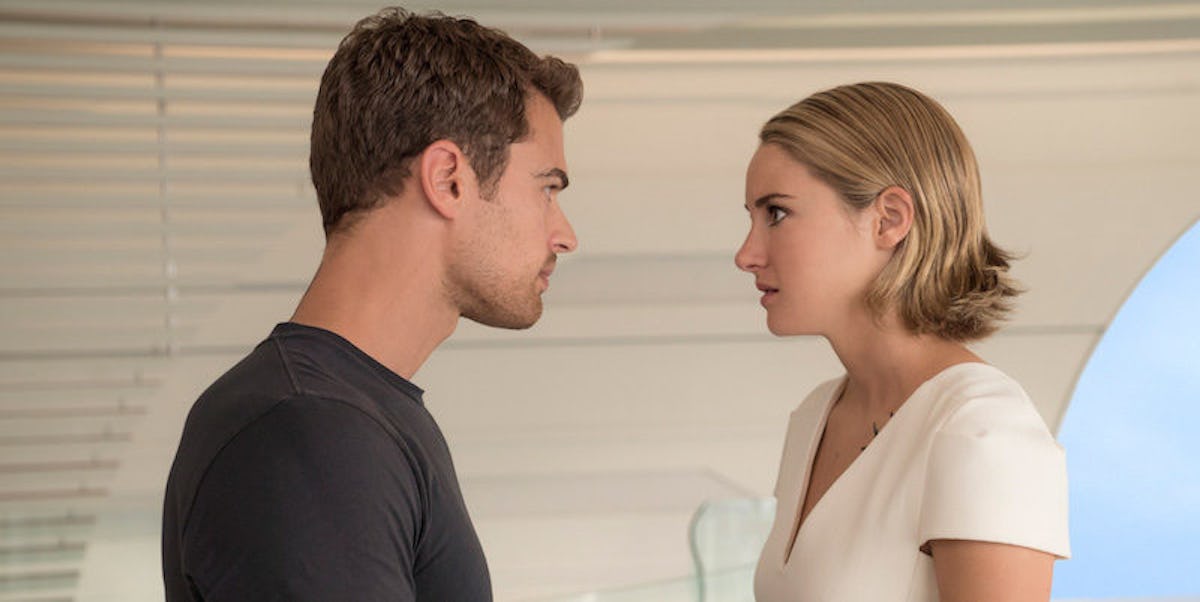 Here's The Real Reason You Need To See 'The Divergent Series: Allegiant'
Summit Entertainment
If there's anything we can count on in this day and age, it's seeing a nice piece of eye candy in a cute action movie.
No, I'm not just talking about Harry Potter or Peeta Mellark.
Known as "Four," Theo James first caught our eye in "Divergent" with his presence dominating the big screen during the movie.
Fun fact: Although he has an American accent in the "Divergent" series, you will be pleased to know that his real accent is British and it is so f*ckin' sexy.
British boys for the win ... again.
It's quite interesting to note, this hunk of an actor isn't big on social media (sorry guys, no Twitter or Instagram to stalk and fawn over), but Theo's appearances in magazines, at movie premieres and even candids by the paparazzi have saved us fangirls the trouble.
In honor of the third part of the "Divergent"  series, "Allegiant," releasing this Friday, I've highlighted 10 times Theo James was a walking work of art.
Let's be real for a sec, staring at his glorious bod on the big screen is enough of a reason to see the film. So yeah, you're welcome.
1. Here's Theo and his look of concentration. How adorably sexy.
How can we ever resist a face like that?
2. So … maybe you won't actually be able to kiss him, but a girl can dream, right?
What a babe.
3. Theo being the dominant "Four" is everything we could ever ask for.
Mesmerizing.
4. The thirst is soooooo f*ckin' real.
His look is so hypnotizing you might forget what you were about to say: cue the monkey emoji with its hands over the eyes.
5. Wait, you didn't think we were going to forget a shirtless shot, did you?!
Take a good look at those pecs, those arms, the ABDOMINALS. Oh, we'd also advise you to keep the drooling to a minimum.
6. Theo in a suit? Yes, please.
Yeah, Theo might not have an Instagram himself, but he has plenty of fan pages that encourage our obsession with this heartthrob of a man.
7. Is this even legal? Such a hunk.
The risks we'd take for this man are unspeakable, and we are not ashamed.
8. Hubba hubba.
Whether he's giving the camera his most signature expression of seriousness, or one where he's smirking, we still can't seem to find any flaws on his beautiful face.
9. I mean, just check out those eyes.
10. And one more of Theo shirtless. Yup, take it off.
Even though we're sure Theo won't be creating an Instagram or Twitter account anytime soon, we can just watch his movie and get lost in his chocolate brown eyes forever.
These were just 10 moments but honestly, if you just Google image the guy, you'll find THOUSANDS. Thank us later.