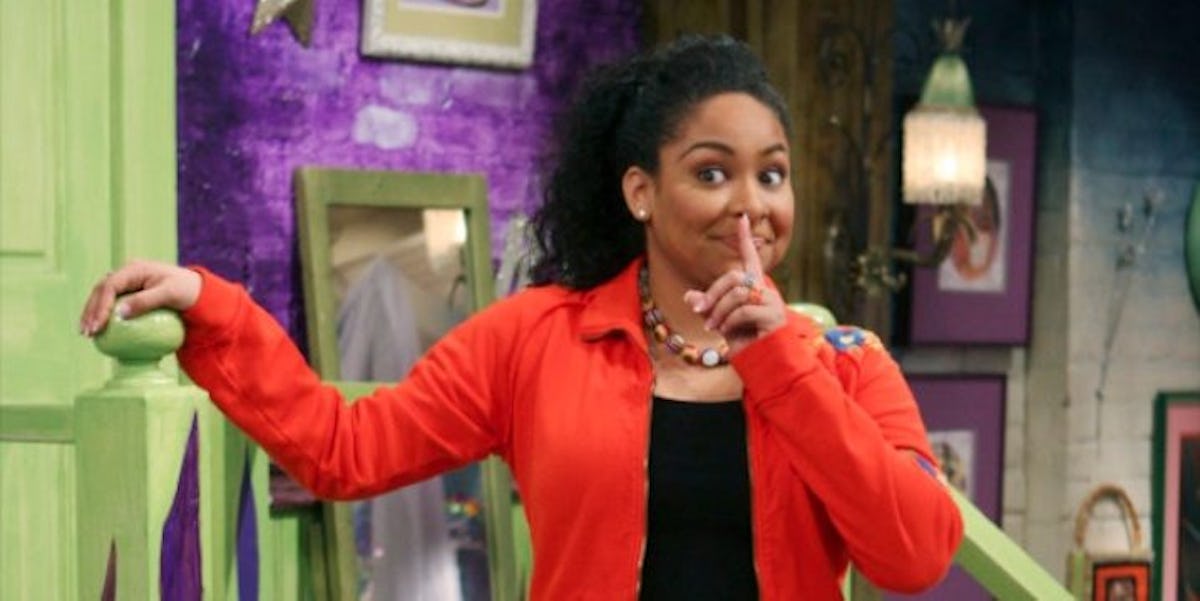 Details About The 'That's So Raven' Spinoff Will Make You Nostalgic And Excited
Disney Channel
Oh, snap! Raven Baxter is officially coming back, and you don't have to be psychic to get all the details about her upcoming spinoff series.
Disney Channel just gave the "That's So Raven" spinoff a name earlier this week, and now we're getting all the info about what the new series is going to be about. It sounds like the new show is going to borrow a bit from the premise of another recent reboot, "Fuller House."
The new series is going to be called "Raven's Home," and it will be star original series besties Raven Baxter (Raven-Symoné) and Chelsea Daniels (Anneliese van der Pol) raising their kids as two single mothers living in the same house, according to Entertainment Tonight.
The show will center on its new cast of kids — Raven will be the mother of 11-year-old twins named Nia and Booker, and the series will get the same flavor as the original "That's So Raven" when it's revealed that Nia is beginning to develop psychic powers just like her mom.
And "Raven's Home" is getting some sitcom vets to play Baxter's twin kids. Nia will be played by Navia Robinson, best known for starring in BET's "Being Mary Jane," and Booker will be played by "Black-ish" and "How to Get Away with Murder" star Isaac Brown.
The show has also cast "Superstore" vet Jason Maybaum as Cheslea's son, Levi, and "America's Got Talent" hip-hop artist Sky Katz as Nia's best friend, Tess.
The thing fans don't know yet is how involved other characters from the original series aside from Raven and Chelsea will be in the spinoff.
Things don't seem to be great between Raven-Symoné and Orlando Brown, the actor who played Raven and Chelsea's third bestie, Eddie Thomas. Brown has been taking some digs at Symoné after not being asked back on the show, so it sounds like we probably won't be seeing Eddie.
There's also Raven's brother, Cory (Kyle Massey) and her parents Tanya (T'Keyah Crystal Keymáh) and Victor (Rondell Sheridan). I'm predicting "Raven's Home" might go the route of its fellow recent Disney Channel reboot "Girl Meets World" and pepper in cameos from the original cast every so often as the series goes on.
"Raven's Home" is expected to premiere on Disney Channel in late 2017.
Citations: Disney Channel's 'That's So Raven' Spinoff Gets a Name – Plus, Meet Raven-Symone's TV Twins! (Entertainment Tonight)