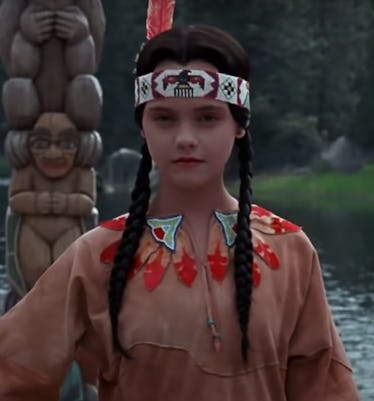 10 Thanksgiving Horror Movies To Watch This Year
Because spooky szn isn't over yet.
YouTube
Another Halloween has come and gone, and while some may be excitedly putting up their Christmas trees, others are understandably bummed out that spooky szn is over. But who said November can't be scary, too? While the month is marked by Thanksgiving and is usually filled with cozy vibes, it can also be the perfect bridge between Halloween and the winter holidays. Considering autumn is when the weather gets darker and chillier, there are still ample opportunities for things to go bump in the night. If you're not ready to let go of all the spine-chilling vibes from Halloween, here are 10 Thanksgiving horror movies to watch that'll bring all the haunting horrors to your next gathering.
Maybe you're burned out from watching a ton of scary movies all October long. Or... maybe you've realized that horror is your new favorite genre and you're not ready to move on to Christmas films just yet. Although the Thanksgiving horror movie can be considered a niche genre, it does exist, and there are several options to choose from. Whether you're interested in low-budget slasher flicks, murder mysteries, or psychological thrillers, this list has it all. So, fill your plate with your go-to Thanksgiving foods, get comfortable, and enjoy these spooky films this November with your family and friends.