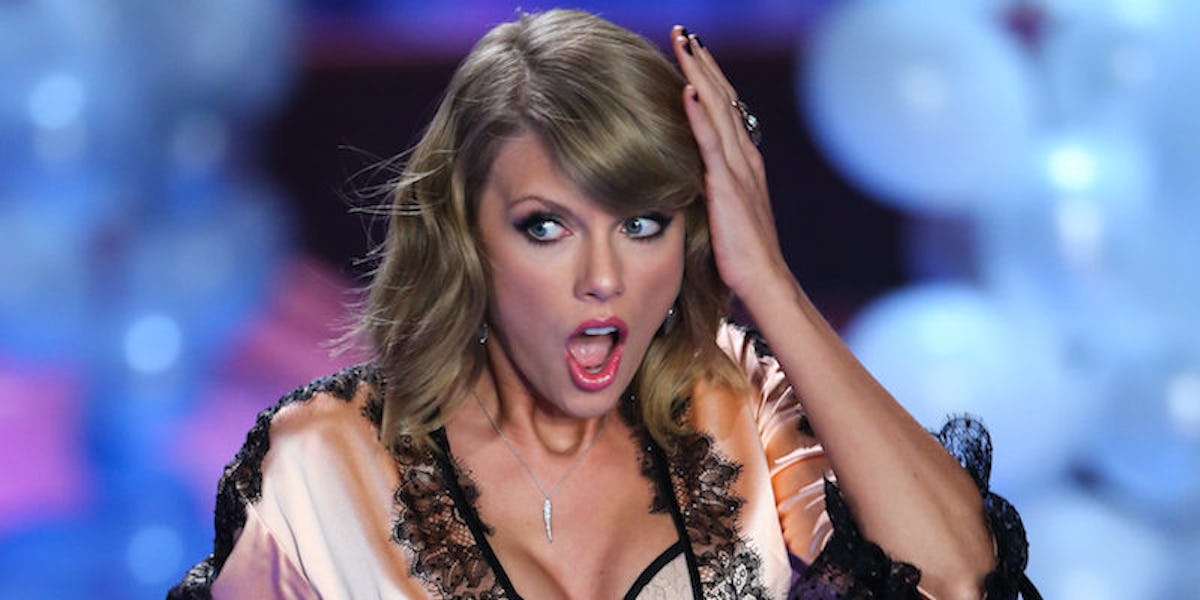 Taylor Swift Just Accepted An Award That Was Literally Named After Her
REX/Shutterstock
The music industry has officially run out of awards to give Taylor Swift, so from here on out, everyone will just be naming new ones after her.
Well, almost.
At the 64th BMI Pop Awards on May 10, the "Wildest Dreams" singer took home the Pop Songwriter of the Year Award and the Taylor Swift Award.
The latter marks the second instance in the ceremony's history an artist has received an award in his or her own name. In 1990, Michael Jackson accepted the honor.
BBC News reports BMI Vice President Barbara Cane believes Swift "transformed pop culture."
The VP added,
She has had a profound impact, not only musically, but also through her personal conviction and commitment to create a standard that values and respects music for everyone.
Swift was accompanied by her parents and brother for the event. Upon her reception of the award, the 10-time Grammy winner told the crowd,
If they had chosen someone else to give the Taylor Swift Award to, I'd be kind of bummed about it.
Then, as though her words had tempted fate, Kanye West stormed the stage, grabbed her mic and blurted,
Yo Taylor, I'm really happy for you. I'mma let you finish, but Beyoncé had one of the best Taylor Swifts of all time.
True?
Citations: Taylor Swift Accepts First Taylor Swift Award and Top Songwriter Prize at BMI Pop Awards (Billboard)