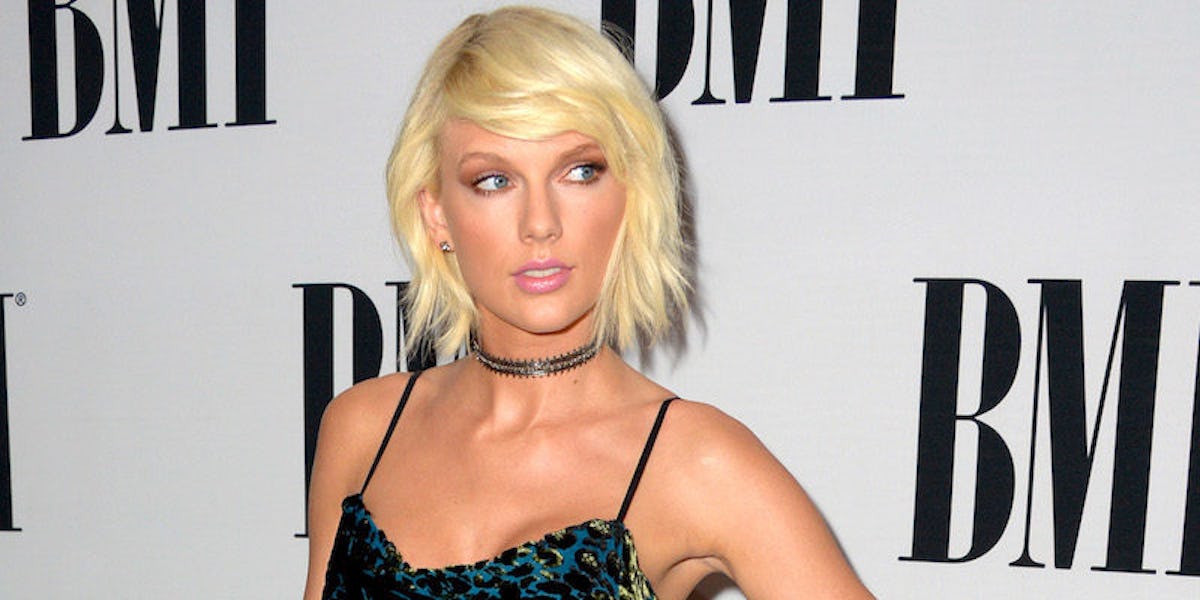 It Looks Like Taylor Swift Might Have A Creepy New Stalker
REX/Shutterstock
Look, dude fans of Taylor Swift, I think it's really great you guys are man enough to admit Tay's music speaks to your souls because, let's be honest, she speaks to all of our souls.
But let's not take things too far, OK? Like... weirdly lurking outside Taylor Swift's house. That's not cool, my dudes.
On Tuesday evening, a man whom police reportedly described as "disoriented" and "emotionally disturbed" was detained outside of Taylor's apartment in NYC.
A video from TMZ shows Taylor's guards took the man into custody first, then 911 was called and then the New York City Police and Fire Departments escorted the man in handcuffs away. He also allegedly had a duffel bag with him that was searched by police.
Taylor was reportedly not home at the time of the incident. It has not yet been determined if the man posed any threats to the 26-year-old singer or if he will face any charges.
Unfortunately, this isn't the first time Tay had to deal with threatening figures.
Earlier this year, a man was arrested outside her home in LA, and in 2014, she filed a restraining order against a man who claimed he was married to her.
Seriously, y'all, this sh*t ain't cute. Just let Tay live in peace.
Citations: 'Disoriented' man detained outside Taylor Swift's NYC apartment (New York Daily News), TAYLOR SWIFT MAN DETAINED AT HER NYC HOME (TMZ)