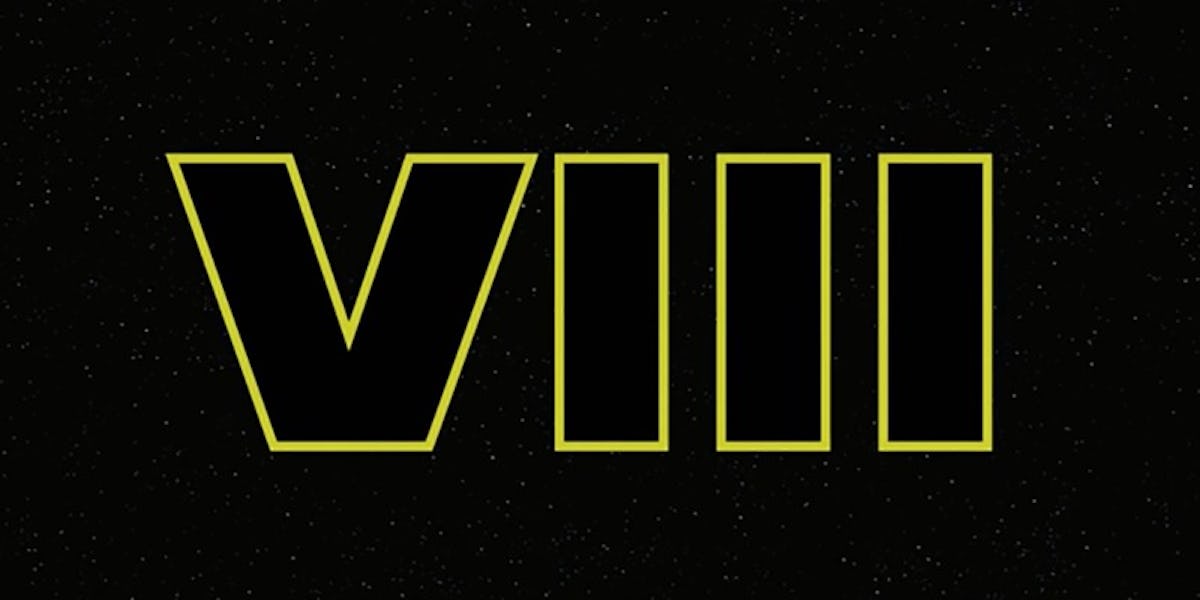 This Leaked Video May Have Revealed The Title For 'Star Wars: Episode VIII'
YouTube/Star Wars
The newest "Star Wars" film may be over a year away from release, never mind any official teasers and info from the directors, but the first meaningful hint of the title of the new movie still surfaced.
A leaked video shows an apparent promo for "Star Wars: Episode VIII" while purporting itself to be an official poster for Star Wars Celebration Europe, a convention which will be held in mid-July.
Of course, if you don't like spoilers, now would be the time to look away. Perhaps this Chewbacca video might interest you instead.
Otherwise, let's proceed.
Here's the video in question.
"Star Wars: Episode VIII" is set to be released in December 2017 as the sequel to "Star Wars: The Force Awakens." And if this video is true to its claim, the film might be titled "Star Wars: Fall of the Resistance."
As one might imagine, the leak has given fans plenty of reason to get excited, but other "Star Wars" fans are not as convinced.
For instance, Gizmodo writer James Whitbrook notes the poster shown in the video has a slightly different aesthetic to the poster for "The Force Awakens," with the most striking difference being the pattern of the stars.
Whether the video is a legitimate hint or not, this leak is sure to only heighten the anticipation for the film.
Citations: It looks like Star Wars 8 has a name now (SPOILERS) (GamesRadar), That Star Wars Episode VIII Title Floating Around Probably Isn't Real (Gizmodo)