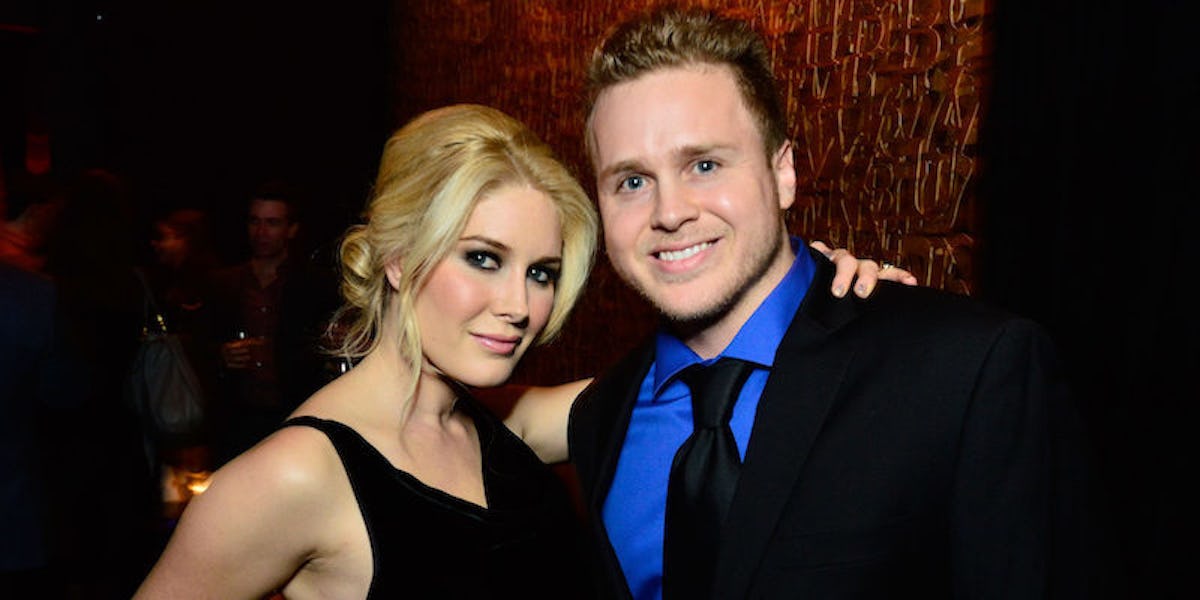 Spencer Pratt Answers The Questions You've Always Wanted To Ask Him
Getty Images
Come with us on a journey back to the days of side bangs, Abercrombie & Fitch and quality MTV reality shows.
*Cue "Unwritten" by Natasha Bedingfield*
From 2006 to 2010, we were privileged to follow the lives of Laguna Beach's finest on "The Hills." You were either Team LC, Team Kristin or Team Heidi. There was no middle ground, and you probably lost some friendships over the divide.
While the female drama on the show was never lacking, there's no doubt Heidi Montag's now-husband, Spencer Pratt, caused the most epic brawls reality television has ever seen.
His crystal obsession, classic one-liners and I-don't-give-a-f*ck attitude created another team for us to pledge our allegiance to: #TeamSpeidi.
Forever supporting. @heidimontag @spencerpratt #teamspeidi #cbb #celebritybigbrother pic.twitter.com/AcZu8bHtU1 — alexsrbs (@alexsrbs) December 2, 2014
We had the chance to speak with Spencer Pratt for a series of hard-hitting, rapid-fire questions our teenage selves would've died for the opportunity to ask.
Snapchat.
Snapchat plagiarism is real. — Spencer Pratt (@spencerpratt) February 2, 2016
What's your drink of choice?
Tequila and espresso are tied.
Who is your least favorite celebrity?
Jaime King, but with celebrity with air quotes.
What's your favorite song?
'Superficial' by Heidi, obviously.
Listen to Superficial by Heidi Montag on @AppleMusic.https://t.co/B6JGGiGMtT pic.twitter.com/N5ITOeUTT4 — Spencer Pratt (@spencerpratt) October 5, 2015
What's your favorite movie?
'Heat'
Who is your idol?
Heidi, because the definition of an idol is someone who you worship and I worship her. And my higher self.
Do you have a favorite presidential candidate?
Not at this point in the race.
Boxers or briefs?
Boxers to chill 100 percent, but you can't work out in boxers.
What's the best piece of advice you've ever received?
Phat Rat told me, 'Stay in your lane.' I didn't listen, though.
What's your biggest pet peeve?
Celebrities posting photos of really good food I know they honestly probably didn't even take a bite of... like I know you didn't eat that.
And there you have it, folks, a look into the mind and soul of Spencer Pratt. Keep doing you, Spence. You rock. Never change.