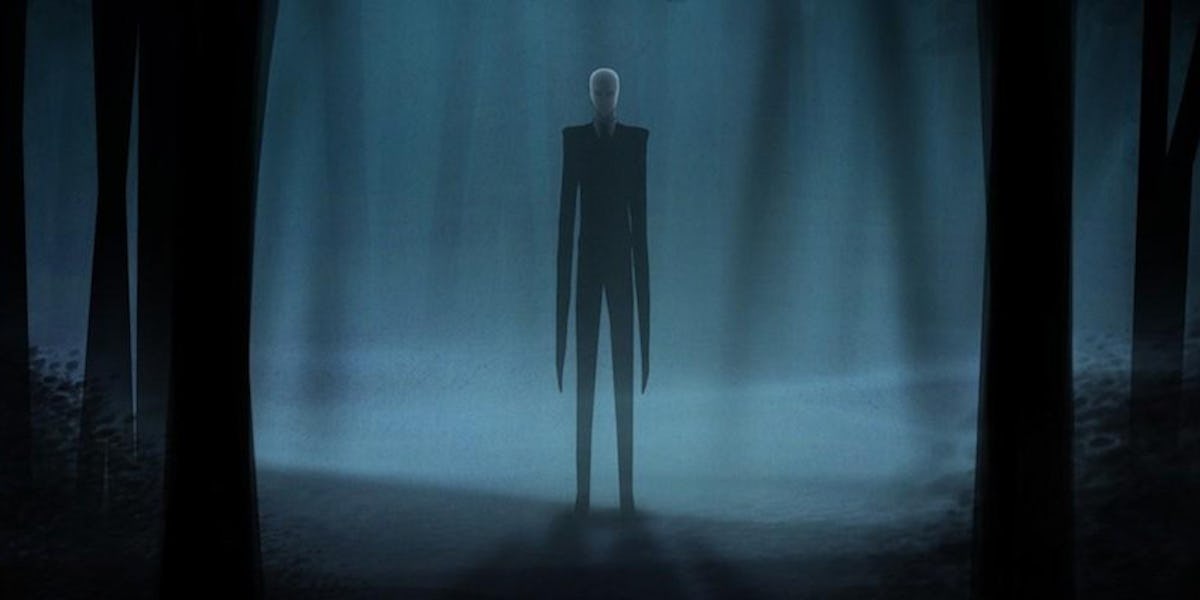 First Trailer For 'Slender Man' Doc Released, Will Chill You To The Bone
YouTube
Ready to be totally creeped out beyond belief? Just watch the new trailer for "Beware the Slender Man."
The HBO doc takes viewers along for a frightening walk through the story of about a horror meme that reportedly inspired two Wisconsin girls, named Morgan Geyser and Anissa Weier, to brutally assault their fellow classmate by stabbing her 19 times back in 2014.
You read that right, by the way. Their attack was inspired by a horror meme.
The meme, which depicted a fictional phantom-like character nicknamed "Slender Man," quickly became an internet sensation after being shared across forums like 4chan and Creepy Pasta.
The two 12-year-old girls became inspired by the meme, which led to them nearly murdering a classmate named Payton Leutner by stabbing her.
Leutner, who was 11 years old at the time, ended up surviving the attack after she mustered up enough strength to crawl over to a nearby bike path.
Despite Geyser being diagnosed with "early onset schizophrenia," the now-14-year-old girls are facing the same first-degree attempted murder charges.
These are the same charges an adult would face for committing the same crime following a ruling at the Wisconsin Appeals Court.
In a criminal complaint cited by Uproxx, one of the girls said,
Many people do not believe Slender Man is real. [We] wanted to prove the skeptics wrong.
HBO has finally released a chilling trailer for the upcoming documentary, which takes viewers into the heart of the 2014 "Slender Man" stabbing. The trailer for the doc was shared at SXSW earlier this year.
In a recent article regarding the new documentary, Rolling Stone reported,
The character pops up throughout the trailer, which explores how two 12-year-olds became so obsessed with the meme that they believed the only way to prove his existence was to commit murder.
So, when exactly do you get to see this horrifying tale for yourself? HBO is said to be releasing the documentary on January 23, 2017.
Check out the trailer above!
Citations: The Trailer for the 'Slender Man' HBO Doc Is Here to Give You Nightmares (Marie Claire)