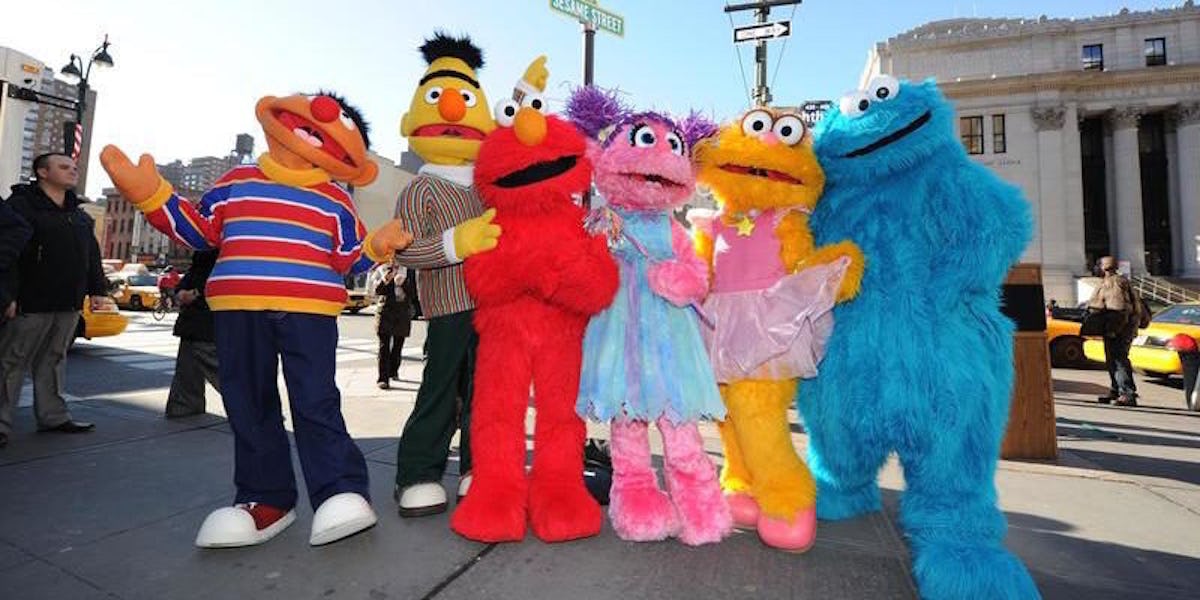 Elmo And The Whole 'Sesame Street' Gang Slay This Bone Thugs-N-Harmony Cover
Getty Images
This is a little dark -- even for Oscar the Grouch.
On Friday, YouTube mashup artist Adam Schleichkorn of IsThisHowYouGoViral debuted his latest masterpiece, a Sesame Street-sung rendition of Bone Thugs-N-Harmony's 1999 classic "Tha Crossroads."
The mashup, which Schleichkorn admits was the "toughest…of all the mashups I've ever created," sees the verses each sung by a different Sesame Street character, with all of them coming together to recite the chorus.
If you're wondering, what's so dark about that, it's the content: The lyrics deal, fairly explicitly, with death, discussing related topics such as murder and suicide in personal detail.
Suffice it to say, Elmo would not approve.
That said, the mashup is pretty damn good — in less than 24 hours, it's amassed more than 636,000 views.
Take a look below and see Schleichkorn's other videos, including his famed Beastie Boys x Muppets mashup, at IsThisHowYouGoViral.
Citations: Watch the 'Sesame Street' crew skillfully perform Bone Thugs-N-Harmony's 'Tha Crossroads' (Mashable)