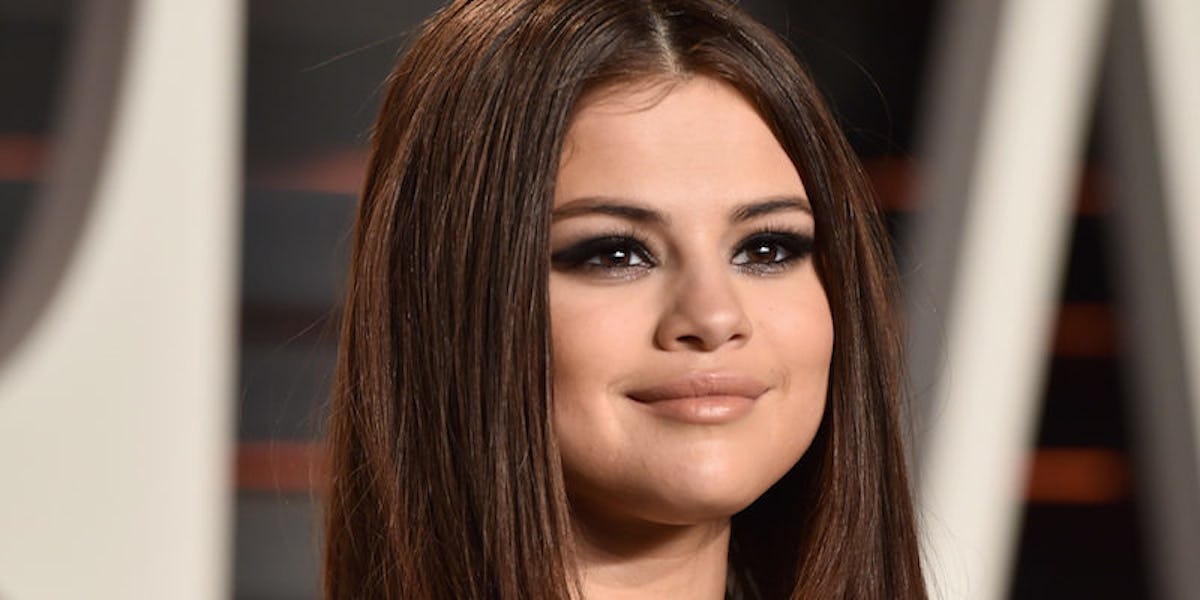 Selena Gomez Gets Stuck In An Elevator, Live Tweets The Whole Thing
Getty Images
Selena Gomez landed in France on Tuesday to prep for Paris Fashion Week.
She posted some cute photos while settling into her luxury suite...
Snacking on wine and waffles...
Selena's elevator suddenly stopped between floors, and to the horror of everyone on board, the doors would not budge.
Luckily, someone in her group pulled out a phone and started recording the French Tower of Terror for all of us to watch.
In the short clip, Selena calms everyone down by asking how long the oxygen's going to last, while some panicked soul bangs on the metal doors.
Eventually, someone was able to open the side door and let everyone out.
Watch the video below to see them step out to freedom.
In case you're still worried, it looks like Selena bounces back pretty quickly.
Citations: Selena Gomez Live Tweets Getting Stuck in an Elevator (Cosmopolitan)