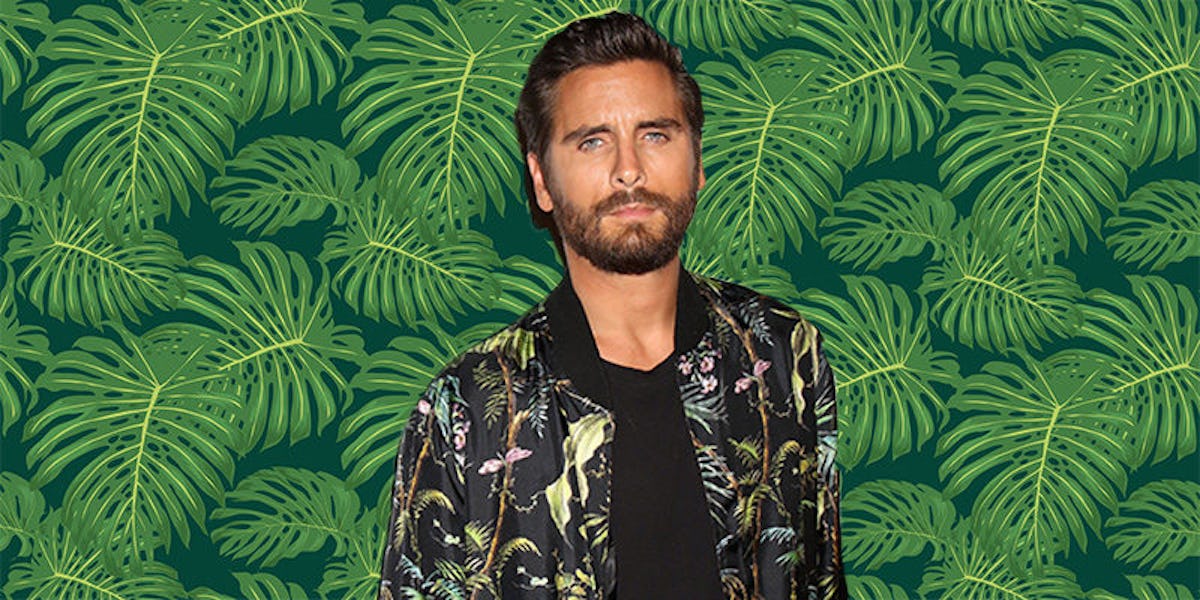 Scott Disick Is Using Khloé Kardashian To Get Attention On Instagram Again
REX/Shutterstock
It'd be pretty hard to classify Scott Disick and Kourtney Kardashian as "relationship goals," which is maybe why the lord opted for another Kardashian to use the hashtag on.
On Tuesday Scott was hanging out with the Kardashian family at a birthday party for Kourtney's grandmother, MJ.
Obviously, the whole night was documented on Snapchat and Instagram. (Query: If the Kardashians go to an event, and no one's around to Snapchat it, do they still exist?)
At some point Scott took a selfie with his BFF, Khloé Kardashian, and posted it on Instagram with the caption, "Relationship goals."
Um, OK, Scott. I guess he's referring to their super cool, friendship-buddy relationship? But Scott, you know "friendship goals" is a thing, too, right?
Let's be real, Scott probably just wanted a chance to say "relationship goals" for once, since most of his romantic relationships have not been anywhere close to #goals.
Khloé posted the same picture, with the caption, "The Lord and the Lady."
It's been a little over a year since Scott and Kourtney broke up, and less than that since Scott was seen partying it up and dating 18-year-olds.
But now it seems Kourtney and her sisters have officially forgiven him for all that, possibly for the sake of the ex-couple's three kids.
Scott even took Kourt and the kids on a helicopter ride recently.
#FamilyGoals, sort of.
Citations: Scott Disick Posts Family Photo With Kourtney Kardashian, Calls Khloe Kardashian Friendship 'Relationship Goals' (Entertainment Tonight)