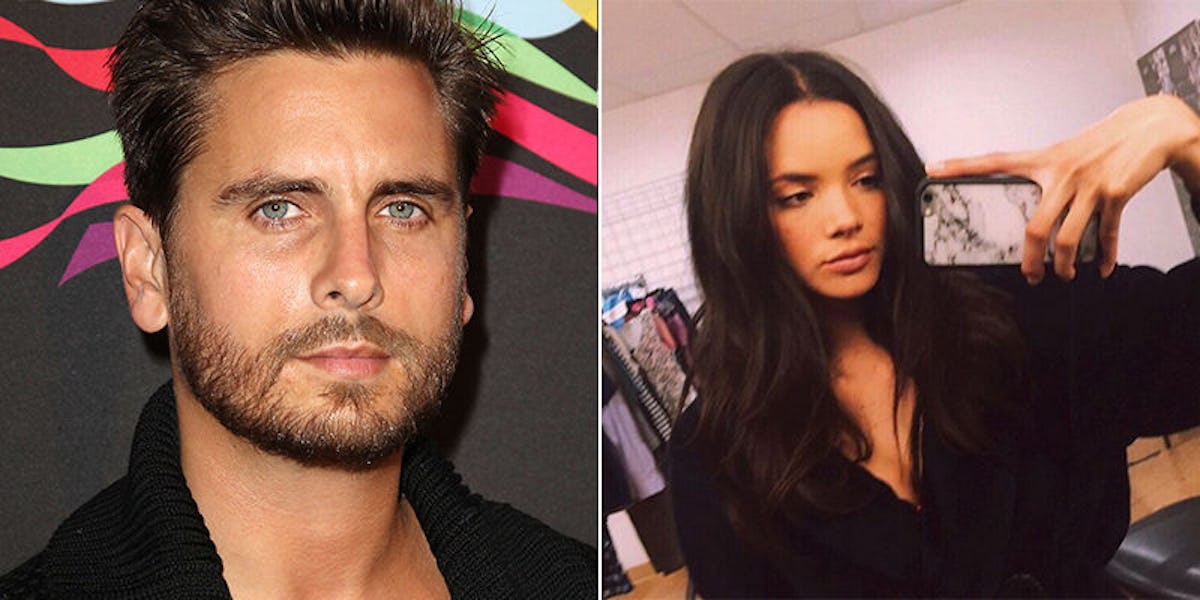 Scott Disick Got Caught Kissing His 20-Year-Old Rumored GF And There Are Pics
Back in March, it was reported Scott Disick was dating a Kendall Jenner lookalike named Christine Burke.
Scott has quite the record of dating younger girls ever since his split from Kourtney Kardashian. Remember when he dated a model right after she graduated from high school? LOL. Dammit, Scott.
Well, according to TMZ, he's still seeing Christine Burke, who is only 20 years old.
The alleged couple was spotted kissing over the weekend in the south of France. The two hang out occasionally but were together in Cannes, possibly partying for the film festival.
It looks like the PDA was out of control, from what I can see.
In the photo below, Scott Disick is captured getting intimate with his rumored girlfriend, Christine Burke.
I guess this further confirms Scott Disick and Kourtney Kardashian are totally over. Scott has been hanging out with the Kardashian family more recently, so it looks like things are at least on good terms.
Perhaps Scott and Christine will stay together for another year so Scott can be around for her 21st birthday. Maybe he'll do something romantic, like buy her first legal drink or something. Cute, right?
Bye, Scott. BYE.
Citations: Scott Disick Kissing Christine Burke (TMZ)