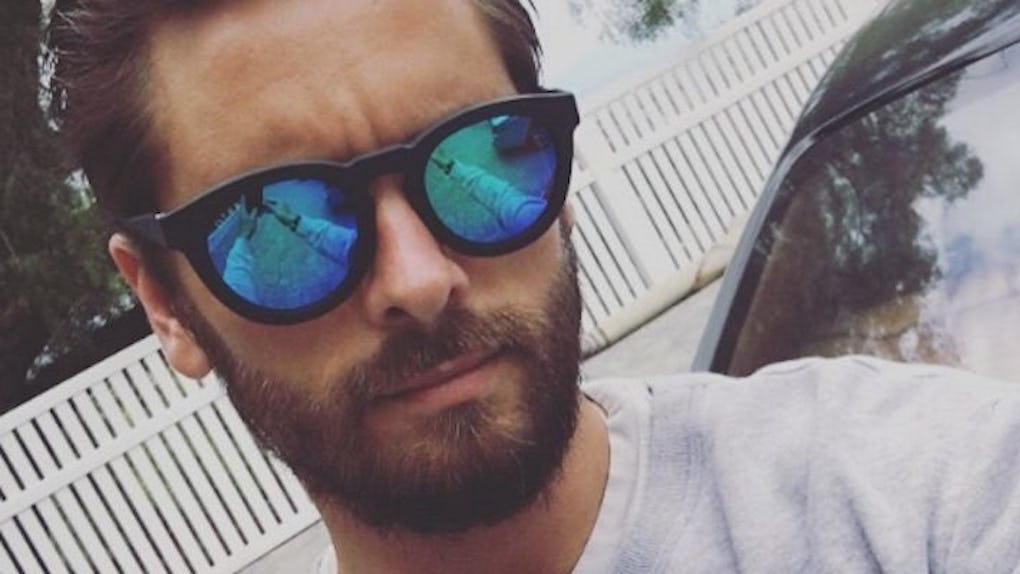 Instagram
Scott Disick Had The Best Response To A Tabloid Saying He's Khloé's Baby Daddy
Scott Disick LOVES siring Kardashian kids, as evidenced by the three he fathered with ex Kourtney Kardashian, so why stop now?
On the cover of its June issue, Life & Style ran a photo of Khloé Kardashian with the headline, "I'M HAVING A BABY!"
The bottom of the cover featured a panel of prospective fathers — including Odell Beckham Jr., French Montana, James Harden, Lamar Odom and the Lord himself — beneath the burning question, "WHO'S THE DADDY?"
While each man was likely just happy to be nominated for Fake Father of the Week, Disick went and got his hopes up, sharing the cover on Instagram.
He captioned the photo,
Got my fingers crossed!
So do we, Scott. So do we.
While the "Keeping Up With The Kardashians" cast member waits for his faux love child to peacefully gestate, he can spend time with the three actual, flesh-and-blood children he already fathered.
Bogus as this news is, it wouldn't be the first time the branches of the Kardashian family tree intertwined to form a thicket of cross-pollination.
Either way, Mason, Penelope and Reign are going to love their new little sibling-cousin. Sib-cous? Cousbling? Sibsin? Whatever.