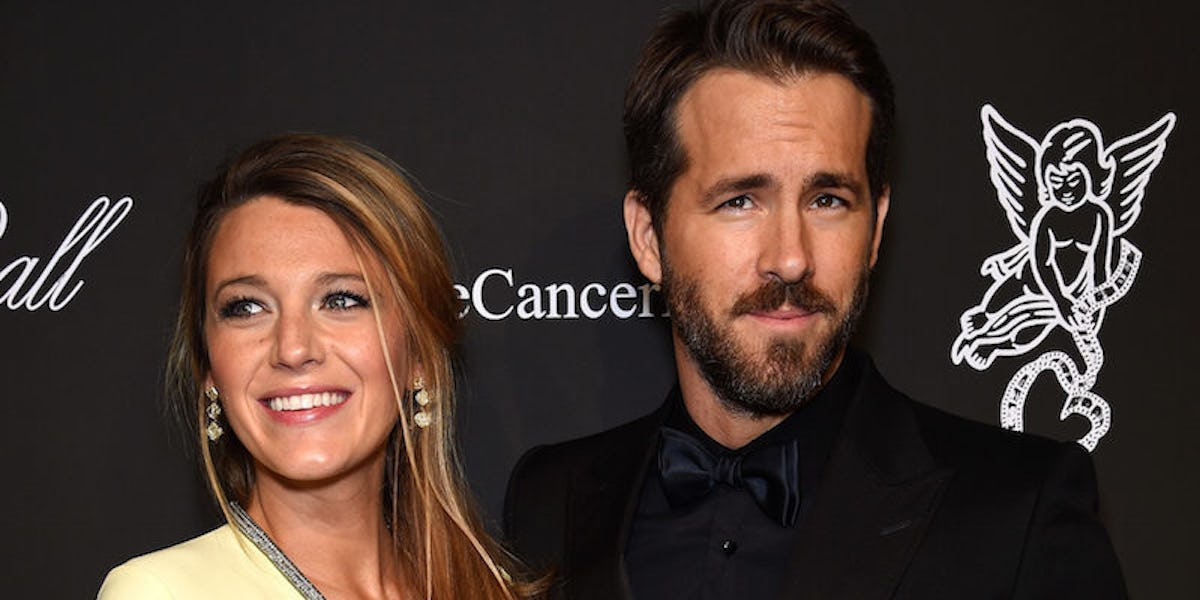 Ryan Reynolds Made A Super NSFW Move On Blake Lively In Public
Getty Images
HOW DARE YOU DO THAT IN PUBLIC *secretly high-fives Ryan Reynolds* WITH KIDS WATCHING AND YOUR FANS EXPECTING *secretly Googles "Voodoo Ways To Become Ryan Reynolds"* YOU TO BE A ROLE MODEL!
"Deadpool" comes out later this week, meaning Ryan Reynolds has spent the past few months doing press for the movie's release.
Blake Lively, though, may have done the greatest PR for the movie of all, posting this candid shot of Ryan going "apple picking" in front of this poster of the Merc with a Mouth.
Loving the PIERCING stare Blake is giving the camera.
You can almost see her thinking,
This movie better make a billion dollars.
TL; DR: Blake Lively is a real team player, and Ryan Reynolds has a cooler life than all of us combined will ever have.
Citations: Here's Ryan Reynolds Grabbing Blake Livelys Boob (Cosmopolitan)