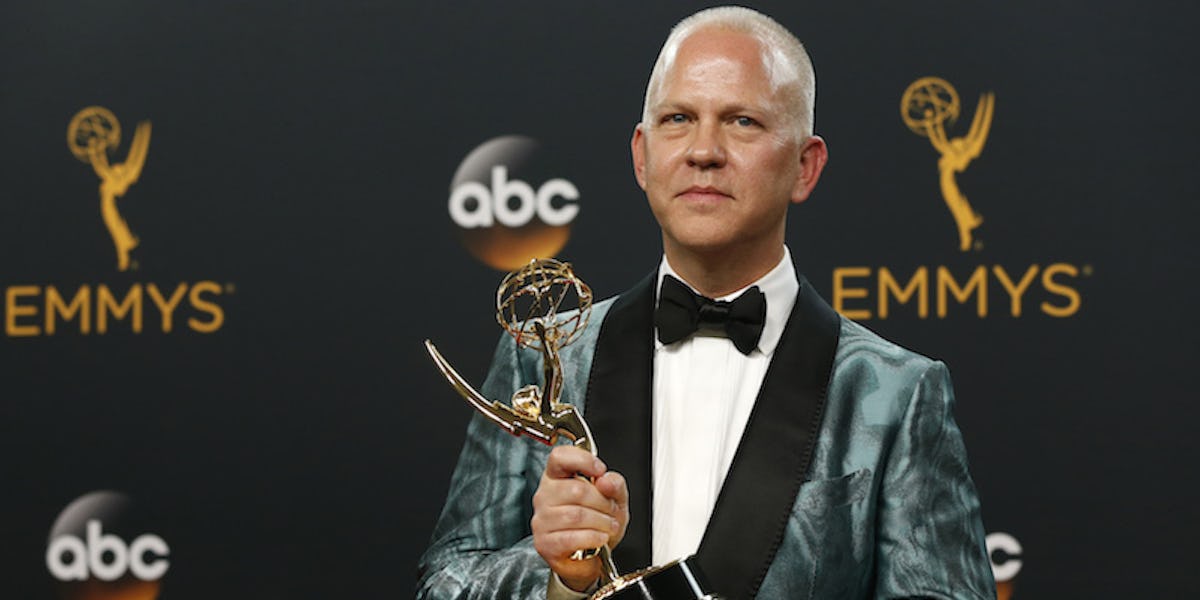 Ryan Murphy Gave Us More 'American Horror Story' Hints And They're Insane
REUTERS
Set free your worries "American Horror Story: Roanoke" isn't complicated enough because, according to co-creator Brad Falchuk, "nobody gets what we're doing."
Yes, the season six theme is technically Roanoke, but it's also not, so fuck you. Co-creator Ryan Murphy told Entertainment Weekly,
You'll see starting in episode six, the show has a huge turn and the thing that you think you're watching is not what you're watching… It's a hat on a hat on a hat on a hat that we've had to protect.
Cool, well, Brad was right: We really don't get what they're doing.
He doubled down on RyGuy's episode six promise, too, telling EW,
Even though the subject matter has gotten out, it's irrelevant because nobody gets what we're doing… No matter what you think it is, it's not that. Then, episode six comes and you're like, 'Wait! What happened?'
So far, it appears as though modern day cast members Lily Rabe and André Holland are reliving the horrors of their past via documentary reenactments by their counterparts Sarah Paulson and Cuba Gooding Jr., but Brad the Dad and Daddy Ry's episode six tease makes it pretty clear none of this early exposition is meant to be taken at face value.
The cast claimed to have even less info for fans. Denis O'Hare, who portrays harbinger Dr. Elias Cunningham, swore to EW he and fellow "AHS" stars "actually don't know anything."
He added,
We don't get all the scripts. When you do get a script, you get it late — and even if you get the script, you don't know what's happening, so you're like, 'Uh.'
If only there were a gorgeous, omniscient, celestial queen who could solve all our problems and give us every answer.
Alas, Jessica Lange does not have time for you, plebes.
Citations: American Horror Story Season 6 Is About to Get a Lot Crazier (Cosmopolitan)