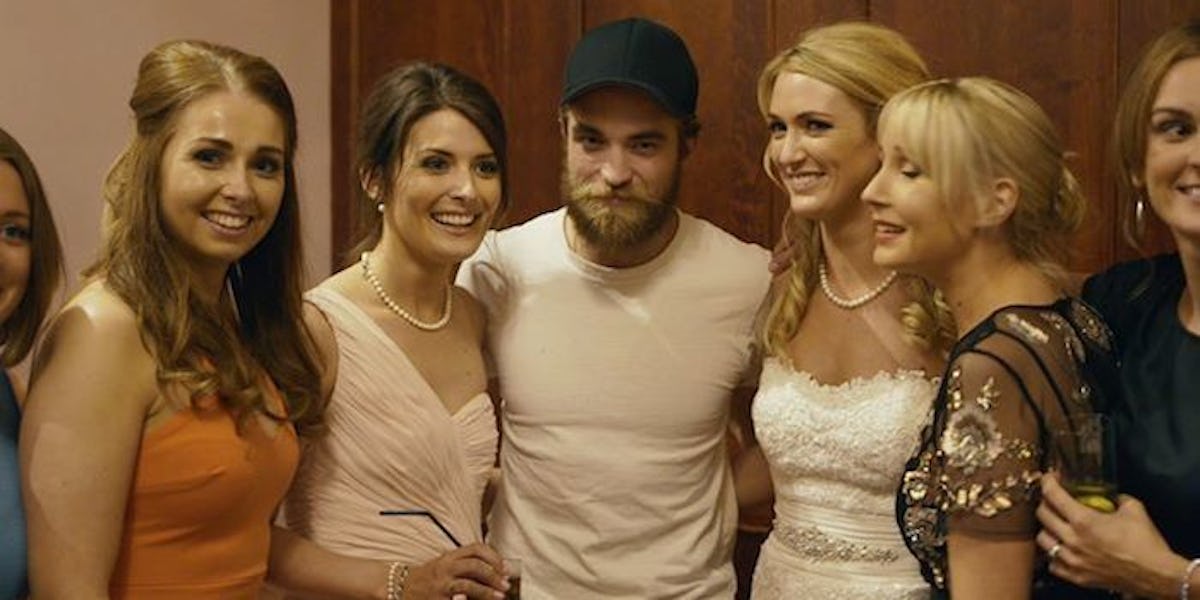 Robert Pattinson And His Awesome, New Beard Crash A Wedding In Ireland (Photos)
People you have to invite to your wedding: odd relatives you barely speak to but your parents insist are important, unenthused cater waiters and creepy, old florists who make beautiful arrangements but are probably ghosts.
People you want to invite to your wedding: an awesome band or DJ, your hilarious, appropriately-drunk cousin and the event planner who made the day a seamlessly perfect event.
People you never imagined would come to your wedding: bearded Robert Pattinson (end of list).
Tom and Sarah Lenihan were celebrating their night of marital magic with friends and family at the Culloden Estate and Spa in Belfast, Ireland when they ran into the "Twilight" star, who was reportedly just enjoying a drink at the bar.
According to Huffington Post, members of the bridal party pounced on Pattinson (don't blame them; weddings inspire confusing, desperate emotions), who was agreeable to snapping a few photos with the bridal party and other friends of the couple.
In an interview with Belfast Live, wedding guest Jamie Reid recalled,
I'm really not into that sort of thing but I said to Rachel to take my phone and work away and she started snapping away. Robert Pattinson was lovely, he was having a pint and he could have said 'no' but he didn't.
Robert Pattinson may have been the biggest star at the Lenihan wedding, but he wasn't the only one.
Earlier in the weekend, the wedding photographers who were hired to capture Tom and Sarah's romantic union bumped into Danny O'Donoghue, frontman of The Script.
Damn, Hollywood, someone should tell you it's gauche to steal focus from the happy couple on their big day.
Citations: Robert Pattinson Crashed A Couple's Wedding In Ireland, Because Dreams Do Come True (Huffington Post)